Wednesday Feb 24, 2016
By Monica Poonia-Oracle on Feb 24, 2016
Aberdeen Group found Best-in-Class organizations leverage standardized proposals and automated quote generation processes. Peter Ostrow, from Aberdeen, interviewed Jill Cameron, Sr. Director of Sales Operations with Brocade
.
Jill shared firsthand experience of how Oracle CPQ Cloud helped her sales organization realize ROI.[
Read More
]
Monday Feb 08, 2016
By Neil Pridham-Oracle on Feb 08, 2016
Modern Cloud – London
The Oracle Modern Cloud Conference took place in London on the 2-3 February and was a showcase of Oracle Cloud capability covering ERP, HCM, CX and IT. With Oracle keynotes from Thomas Kurian and Shawn Price and further keynotes from Sir Dave Brailsford of British Cycling and TeamSky, and Rebecca Galambos of The Prince's Trust, a charity set up by HRH Prince Charles, which helps young people aged 13 to 30 get into jobs, education and training. Brailsford, a sport's psychologist, gave a totally inspiring speech covering motivation, culture, winning and overcoming your inner chimp*! A few memorable quotes:
"What comes first winning or culture? I like winning first."
"You have to fight your inner chimp."
"You have to believe! If you don't believe you'll never achieve."
In the Oracle Sales Cloud section we had a fantastic presentation by Gartner VP and Analyst Tiffany Bova who talked about the changing customer, trust and behaviour.
Memorable quotes from Tiffany Bova:
"68% of the material your buyers use to make decisions is NOT coming from you!"
"Customer trust is based on experience, prospect trust is based on third parties"
Finally, we had four great presentations that took us on a journey through a classic sales cycle from organisational design to closing deals. In particular, presentations by Panasonic and Vodafone showed how they are driving commercial benefits from Oracle Cloud Solutions:
Panasonic:
The breadth of cloud capability being delivered by Oracle in incredible. They have implemented Oracle....Sales Cloud, Marketing Cloud, Service Cloud and CPQ Cloud, and still run Siebel for Field Service. They are seeing:

"Lead to Opportunity times cut from 2 days to less than 1 hour"

"Self service reporting in real time"

"Upgrade resource time cut from 120 days to 12 days moving from on-premise to cloud".

Vodafone
The sheer scale of benefit delivered through there ultra-rapid deployment of Oracle CPQ Cloud.

"40% of quotes now approved by sales rep or manager"

"50% reduction in Sales Cycle time"

"The targeted win ratio increase more than doubled".
For more examples of benefit being gained through Oracle's Truly Modern Cloud, please join our global cloud community for customer panels, best practices, thought leadership, and hands-on training at the Modern Sales Experience in Las Vegas April 26-28.
* The "inner chimp" is based on work by Steve Peters, an English psychiatrist, who works in elite sport. For more information on this subject please refer to Steve's work.
Friday Jul 17, 2015
By Christine Friscic-Oracle on Jul 17, 2015
Check out how T-Mobile Netherlands partners with Oracle Service Cloud to create the next generation of web customer service by combining web self-service and communities and increased support channels to help lower costs and improve customer satisfaction.
With over 70% of all services being done online, see how they use cloud solutions as the center of human, real, customer communications across all channels: https://www.youtube.com/watch?v=Pi-9fCf-oFY.
Monday Jun 29, 2015
By Christine Friscic-Oracle on Jun 29, 2015
Since the Oracle Service Cloud added field service management to its portfolio of customer experience solutions through the acquisition of TOA Technologies, the leader in cloud-based field service management solutions, I've had the opportunity to see firsthand how modern field service solutions have changed the way people think about this space. Over the past several years, field service management has transformed from being a cumbersome but necessary part of the business into a key way for businesses to drive value, increasing operational efficiencies and leveraging important face-to-face interactions with customers to improve their experience with an organization.
And what's really exciting about this market is that it has the potential to continue transforming as new advancements and trends in the technology world make their way into the field service space. Advancements such as cloud services and trends like the Internet of Things are transforming the way organizations manage their field teams. Field service operations are becoming increasingly connected – field technicians have access to their peers, managers and critical information in real-time via mobile devices. Furthermore, machines are talking directly to field service teams as well as backend systems via machine-to-machine communication (M2M), speeding the identification of issues and ultimately problem resolution.
In a recent article that I authored for Field Technologies magazine, I discuss a few of the trends that will power transformation in the field service market. The article, titled "Creating the Super-Connected Field Service Ecosystem of the Future," highlights some of the trends in technology that I believe will have the biggest impact of the future of field service. These include:

Cloud services:

While already having a significant impact on the field service space, cloud services will continue to drive important changes, removing silos and allowing systems to work together fluidly.
Internet of Things:

What we call the "Internet of Smart Things" will become the norm. This will really accelerate field service because the IoST will allow field organizations to not only respond to issues faster, but it will allow them to respond smarter

by identifying potential causes before a technician is dispatched

.
Augmented reality:

I am very excited to see where this trend takes the field service market. This is one trend that will significantly improve day-to-day field service work, especially when leveraged with wearables. Applied in field service, augmented reality could enable field service employees to overlay schematics across his field of vision via augmented reality-enabled glasses, so he can see exactly what needs to be done on the piece of equipment he is working on.
The Oracle Service Cloud team is excited to welcome a modern field service solution, Oracle Field Service Cloud, into our product family, and help our customers extend the customer service they provide all the way to the field. Now, Oracle Service Cloud customers can deliver a consistent, exceptional customer experience across all points of the service cycle – from web self service, to the contact center, to engagement via social channels and live chat and all the way to what is often a company's only face-to-face interaction with their customers, a field service appointment.
And, as the field service space continues to evolve with the latest technology trends, organizations will be able to deliver an increasingly seamless and smarter customer experience,.
Learn more about the latest technology trends that are impacting the future of the field service industry in my recent article for Field Technologies magazine, and discover how Oracle Field Service Cloud can help your business power operational efficiencies and improve customer satisfaction.
Tuesday Jun 23, 2015
By Brenna Johnson - Commerce Product Strategy-Oracle on Jun 23, 2015
SaaS. Cloud. On-demand. On-premise. Managed Services. Hosted. Multitenant. Single tenant. Public cloud. Private cloud. Hybrid cloud.
We are surrounded by these terms, but if you really know the differences, you are part of a seriously small minority. So when half of retailers say they want to go cloud in the next year – in commerce, what do they mean? And from a product perspective, what's the right fit?
Software has been eating the world for years now, and Software as a Service (SaaS), hosted in The Cloud makes it all easier, faster, cheaper.
In an effort to be ready for the SaaS boom, "SaaS" and "cloud" in the commerce space have become interchangeable. But good messaging and subscription-like finance terms does not define a SaaS product.
And software doesn't just live a singular "Cloud," there are many clouds, and not all clouds are created equal. Public clouds, private clouds, hybrid clouds all vary in security, scale, performance, capabilities, and hardware depending on provider.
From a product perspective, here's what "cloud" can mean today:
• SaaS (multitenant) delivers upon the promise of commerce in The Cloud: zero infrastructure or upgrade management, housed in a public cloud/data center on a server with other storefronts (multitenancy) to take advantage of automatic push upgrades, elastic scaling, and shared cost. True SaaS is appealing as it requires no CapEx budget, implementations are typically less expensive, and customers are typically billed via monthly subscription. Today's SaaS commerce solutions offer slick tooling and beautiful templates, but not the brand control, features, or proven scale for growth needed by marquee brands (or those aspiring to be). For these vendors, in order to push a single release of software without breaking sites, the ability to customize each storefront is limited – leaving many sites looking the same. Questions about infrastructure and scalability raise concerns with performance and security.
• On-demand / hosted solutions (single tenant / "private cloud") can simply be an on-premise technology (or an on-premise platform re-architected for the cloud) deployed on a private server on or off site. It can also be a hosted in a private or hybrid cloud at a commerce vendor or hosting provider, and may feature a full or limited feature set of on-premise software that can be customized. On-demand / hosted deployments typically require moderate CapEx budget, and billing models vary. While these solutions offer benefits of multi and single tenancy, they are not SaaS products. An IT staff may not be maintaining the deployment on-site – but someone somewhere is still maintaining it, and someone is paying for that maintenance. Longer custom deployments and upgrade management still leave much to be desired in terms of true agility with on-demand / hosted cloud solutions.
Then, there's:
• On-premise (single tenant, on-site, private) ensures total customization – and everything that comes with ownership from a cost perspective. Many merchants welcome this approach, as it is the only option that can meet their requirements. They may look to the cloud – or move elements of their deployment to the cloud – but they see no other realistic option for their core site. Requires more substantial CapEx budget, billing models vary.
Today, the reality is that there is no perfect SaaS or cloud solution. Many merchants happily compromise because they have to – whether it's scale, growth, control, customization, or cost. Some are left with a dilemma: do I lower my management and infrastructure costs, or do I make sacrifices with the customer experience?
Complex commerce organizations craving total control and customization won't get what they need from a SaaS or on-demand solution. Growing organizations with limited resources kick the can down the road until their SaaS solution becomes restrictive to the brand experience, and cost prohibitive. On-demand users can say they are cloud, but are still left wanting more in terms of agility and cost savings.
What if there was an opportunity in the market to marry the agility and cost-savings of a true multitenant SaaS solution, with the brand control and experience customization you'd get with an on-premise platform?
In a landscape peppered with cookie-cutter sites and environments that can't scale, it's time for a shake up. Online businesses have been waiting!
Stay tuned to hear how we are solving these challenges…
Monday Jun 15, 2015
By Katrina Gosek, Director | Commerce Product Strategy -Oracle on Jun 15, 2015
I distinctly remember the evening I learned about Uber from a work colleague in 2012. It was a moment that forever changed my level of work-travel-stress forever – it seared into my memory.
We finished dinner at a restaurant just outside of Philadelphia – a location just exterior enough to the city that it would be a pain to call and then wait for a taxi. Probably a wait of "only" 20 mins – but just long enough to become irritating when you desperately just need some shuteye before the next long day.
So if you can travel back in time to the olden days of 2012 – still a moment in time before we did everything (well, everything mundane at least) on your mobiles – Uber seemed truly magical. My colleague pulled up her phone, showed me the little ant-like cars nearby, ordered one – and we were at the hotel in less than 10 mins … exiting the car without worrying about having enough cash, giving directions to the lost driver, or tipping. We pulled up to the lobby. Jumped out. Done. Done!
Problem solved. New loyal customer gained.
In the 3 short years since that evening, terms like "just Uber it", "it's an Uber-like" business – have entered the daily lexicon. And not just for companies like Uber – Airbnb, Amazon Prime, Instacart, Warby Parker are all changing the way companies sell online forever.
More importantly – for us consumers -- the most innovative ecommerce startups are revolutionizing the mundane parts of our day-to-day lives. Saving us precious time! Making things easier for us – so we can use those collective saved minutes to become more interesting, read more books, travel the world, have more mind-space. At least that is what I'm using my extra time for … ;)
Just take a look at the list of top ecommerce startups for 2014-2015. They are all applying innovation to industries / services where shopping experiences haven't changed in decades.
They are all about creating an "x" experience that looks nothing like the "x" experience of the olden days – a disruptive re-imagining consumer experiences in established industries.
[
Read More
]
Tuesday May 19, 2015
It is hard to believe that it has been a decade since social disrupted standard operating procedures for companies. Brands had enjoyed a healthy measure of control before social media-enabled customers around the globe were able to connect and share information. Before, companies controlled not only the information that customers and prospects received, but how and when they received it—effectively spoon-feeding corporate messages to the world.
The advent of social changed this dynamic forever and ushered in The Age of the Customer.
Today, customers control the conversations they have with businesses, and brands have scrambled to adapt. Companies must become customer-obsessed and deliver experiences that meet customer expectations to succeed.
Why? Because loyal customers are less likely to churn, and they are also more likely to recommend your brand and spend more money with your company. When customers spend more money, it directly impacts and increases revenue. For this reason, it is essential to keep your customers satisfied and loyal to your brand. Besides, customer service should be a core element of your CX strategy.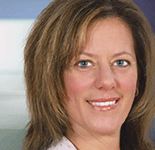 Still, this is hard stuff. So it helps to get some perspective. A May 2015 webinar hosted by Forrester and featuring Forrester Research's Kate Leggett, Trends 2015: The Future Of Customer Service, helps to make sense of customer service in 2015. Take a look at the below takeaways that we pulled from the webcast, and let us know what trends you see in your organization.
Customers increasingly rely on self-service
. According to the April 2015 Forrester Research report, "
Contact Centers Must Go Digital Or Die
," more customers (76%) used web self-service than the phone (73%) for customer service. Why? Because it is an easy way to get answers. Today, the phone is increasingly used for escalation, or when a customer cannot find the answer to a question. Generally, these are the most difficult inquiries and have longer handle times. But, this offers a great opportunity for companies to use the phone channel to support and deepen customer relationships. It is important to note that channel usage changes year-over-year. As such, you should survey your customers to find out what channels they prefer for customer service interactions and deploy those channels accordingly.

Adopt a mobile-first mindset.
Think about your own mobile device usage and you'll see why customers increasingly look to contact brands via this channel. But, more than that, customers want to be able to start a conversation on mobile and then switch over to a laptop or desktop seamlessly—without needing to rehash the issue with an agent. In 2015, customers will continue to demand effortless interactions of this type over both web and mobile channels.

Explore proactive engagement.
We are all customers, right? And, as customers, we know what we want, when, where, and how we want it. To effectively leverage this fact, businesses will begin to experiment with proactive engagement. This refers to proactive chat, promotions, or content served up to customers at the appropriate time to help answer questions, easing the transition from the research phase to purchase.

Leverage connected devices for preemptive service.
The
Internet of Things (IoT)
has taken off in a big way, and with it comes the prospect of preemptive service. From Wi-Fi connected self-learning thermostats to smart, self-propelled vacuum cleaners IoT has the potential to reshape customer service. IoT offers businesses the opportunity to deliver preemptive service that our parents could never have imagined: Proactive communication of product information back to the company to diagnose preemptively and fix issues
without
customer intervention!

Analytics will power offers, decisions, and connections.
There is no "one size fits all" service. Instead, use analytics to deliver deeply personalized customer service by understanding and leveraging data from past interactions, services, and purchases. Additionally, interactions must be tailored to the channel of choice. For example, the tone of an email interaction will likely vary from that of a social or chat interaction. These nuances are important in order to optimize service quality, predict next steps, ensure satisfaction, and produce loyalty, which correlates to increased revenue.

Journey analytics will improve end-to-end service.
What does your typical customer journey look like? It is likely to cross multiple communication channels: social, web, email, and phone. Often, these touch points are managed by different functional organizations within a company. It is tricky, but ultimately customers do not care about your internal org structure. What they care about is the ability to cross channels seamlessly to get support without needing to repeat themselves at each point in the journey (we all know how frustrating that can be). But, organizational silos make it difficult to deliver consistent service experiences. Not only that, but few companies have a measure in place that encompasses all channels.
Forrester
expects that organizations will move to broader, more comprehensive customer service measurement programs, which span all communication channels, to help businesses understand the costs and pain points in the customer journey.

Focus on improving the agent experience.
It is staggering the amount of applications that contact center agents use on a daily basis to answer customer questions. Organizations will look to push proactive information to agents, to minimize effort, and to help streamline service delivery. If companies can improve the agent experience, by helping to guide them through resolution paths, then agents will have more confidence to help customers and to deliver truly personalized experiences.

Adopt SaaS for agility.
A March 2015 Forrester Research report,
Trends 2015: The Future Of Customer Service
, found that 32% of companies have already replaced or plan to replace, most or all on-premise solutions with SaaS alternatives within 2 years. Why? Because moving applications to the Cloud pushes the burden of software and hardware maintenance back onto the vendor. This allows companies to be agile and focus on innovating with new features, ultimately creating differentiated, rewarding customer experiences.
Read how Sony uses its online digital experience to proactively engage customers.
Wednesday Apr 15, 2015
By Christine Friscic-Oracle on Apr 15, 2015
It's that time of year again, when hundreds of field service professionals venture to Palm Springs to share their experiences and expertise with peers at Field Service USA. Learn more about Oracle Service Cloud's presence at the event!
[
Read More
]
Thursday Mar 19, 2015
By Andrew Keleher-Oracle on Mar 19, 2015
Leading CRM expert, best-selling author, analyst and regular contributor to ZDNet, Paul Greenberg, has listed Oracle as a 2015 winner on his CRM Watchlist. Paul is an advisor to both public and private organizations and continues to define the landscape of CRM including industry trends, challenges and opportunities. As the Executive Vice President of the CRM Association, and Chairman of the University of Toronto's CRM Centre of Excellence, Paul is considered one of the industry's top thought leaders.[
Read More
]
About
The place to get informed about customer experience and how it impacts your success.


Stay Connected
Subscribe
Subscribe
to our RSS feed.
Categories