By BrunoBorges-Oracle on Aug 29, 2014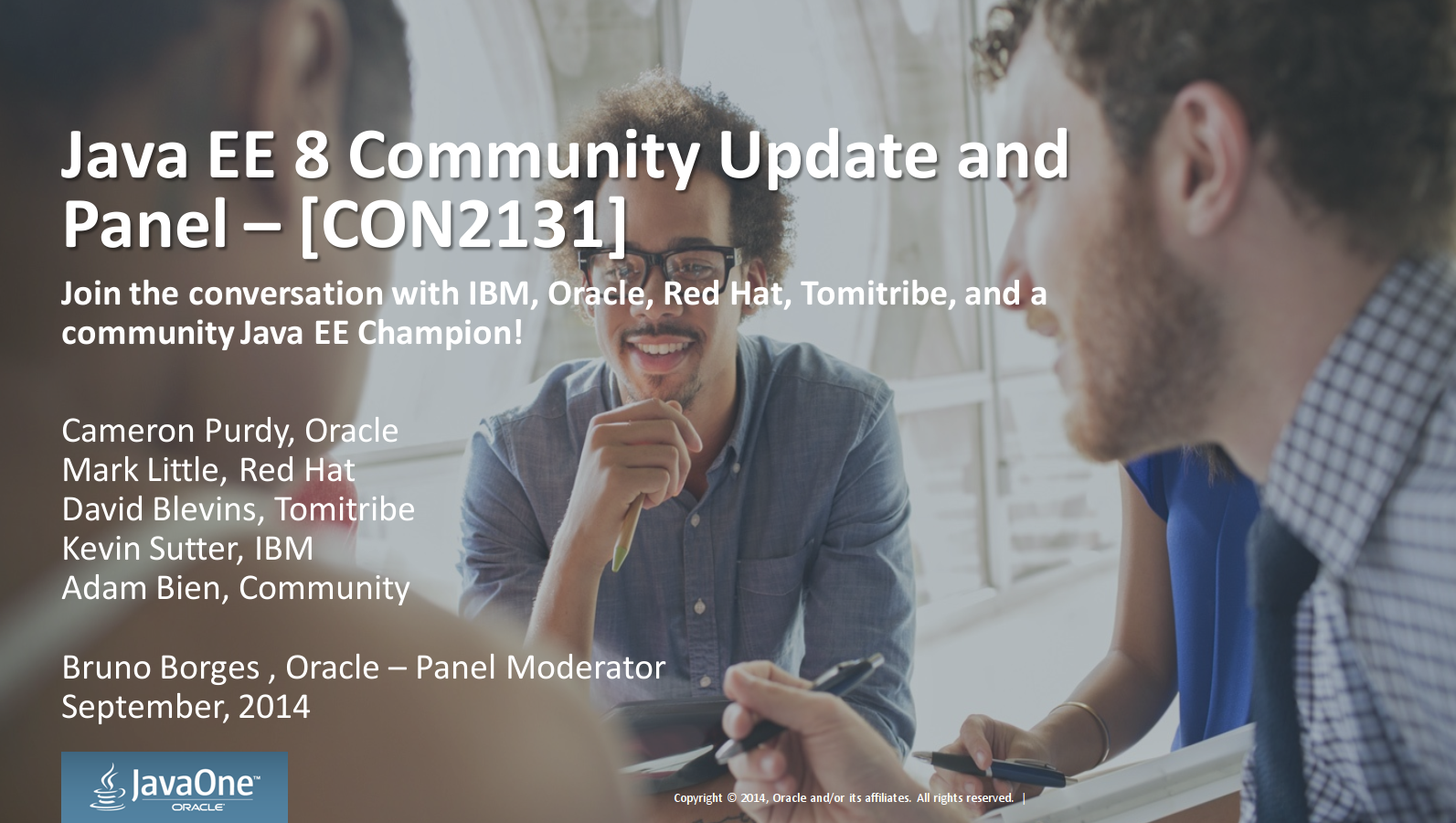 At this JavaOne 2014 edition, one of the coolest things Java EE developers might be interested to engage with is definitely the Java EE Community Update and Panel CON2131. In this panel developers will have the opportunity to hear from major vendors who support and invest in the Java EE Platform what they have to say about the plans for Java EE 8 as well its future, discuss hot topics (why not talk about Microservices?) and how these relate to Java EE and many other great things. Or maybe what their current products have to offer and even some of their roadmaps!
What would you like to ask in this panel? Fill this form!
Representing major vendors, and a community member, we will have:
This panel will start with a brief Community Update to share with attendees current plans of Java EE 8 from the JCP Expert Group, but what we have differently from previous editions of such panel, is that you have the opportunity even if not attending JavaOne, to ask vendors whatever you want.
Send us questions by filling this form and we will pick the best ones to ask them during the panel. And don't forget to follow @Java_EE on Twitter!