Új GlassFish teljesítményadat
Kollegák jóvoltából ismét rendelkezésre áll SPECjAppServer2004 teljesítményadat. Teljesen nyílt forráskódú környezetben (MySQL, GlassFish, OpenSolaris) Nehalem alapú gépeken 2925.18 SPECjAppServer2004 JOPS@Standard-t ért el a GlassFish.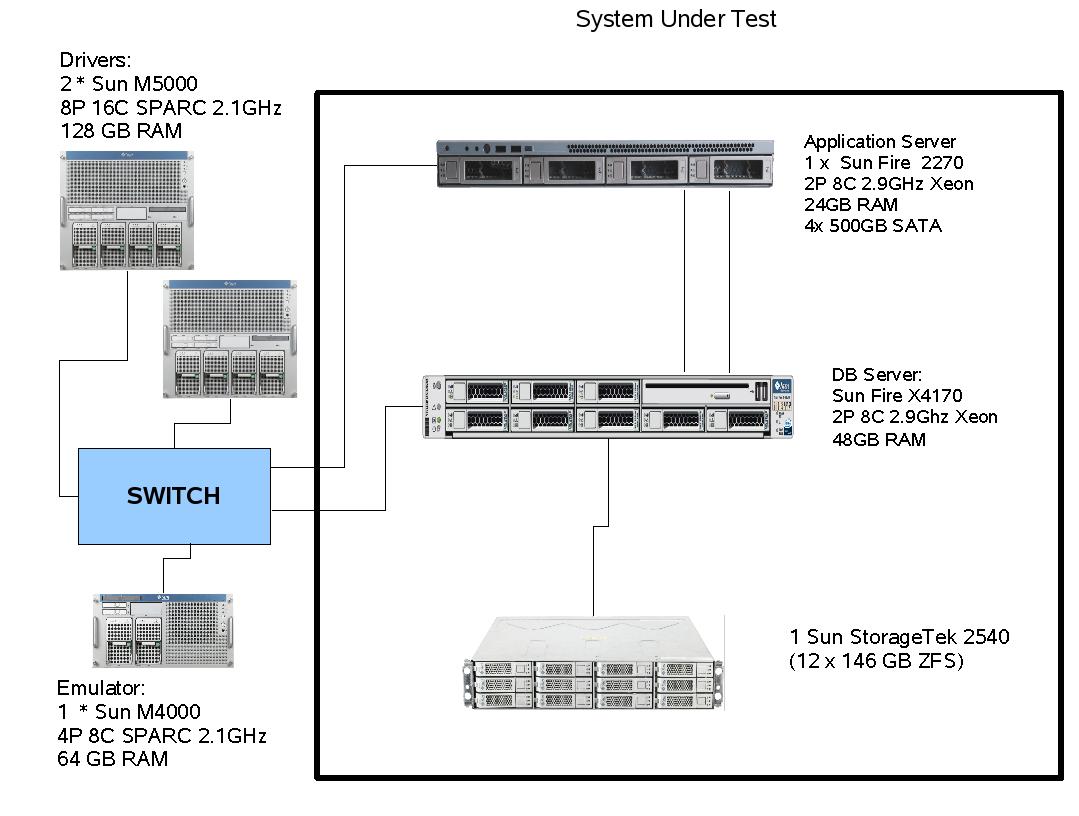 Az architektúra az alábbi elemekből állt:
A gépek részletes leírása
itt olvasható
, a teljes teszt részletes eredményei
pedig itt
A puszta JOPS számnál jóval érdekesebb mutató az, hogy vajon mennyibe került az a rendszer, ami a fenti JOPS értéket adta?
A teljes hardware és szoftverkörnyezet 38,880 USD, így egy JOPS 13.29 dollárba kerül (38,880 / 2925.1)
Kíváncsi vagyok, nem nyílt forrású alkalmazásszerverekkel mennyiből lehet egy JOPS-t kihozni? :)

Required disclosure : SPEC and SPECjAppServer are registered trademarks of Standard Performance Evaluation Corporation. Sun
GlassFish Enterprise Server v2.1 on Sun Fire X2270 with MySQL 5.1 on OpenSolaris 2008.11
Sun result 1 x X2270 8 x cores (2 Chips) used for application server and 1 x X4170 Database server 8 x Cores (2 Chips)
Results from www.spec.org as of 4/20/09.