Oracle Audit Vault and Database Firewall Wins Reader's Choice Award for Best Database Security Solution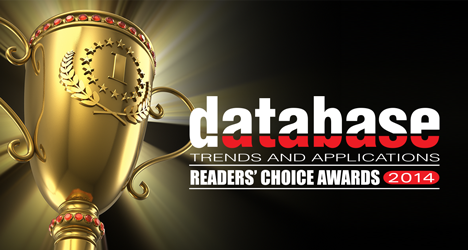 Thank you to all those who voted for the Database Trends and Applications Reader's Choice Awards, 2014 and voting Oracle Audit Vault and Database Firewall as the best database security solution on the market.
"Unlike any other awards programs conducted by DBTA, this one is special because the nominees are submitted and the winners are chosen by the experts—whose opinions carry more weight than all others—you, the readers. With more than 22,000 votes cast across 31 categories, the contest between candidates was often neck and neck. As a result, we are showcasing both winners and finalists in each category."
Oracle wins in a number of categories including: