Required by Federal Energy Regulatory Commission (FERC), the North American Electric Reliability Corporation (NERC) Critical Infrastructure Protection (CIP) standards mandate sweeping security programs for North America's electricity industry.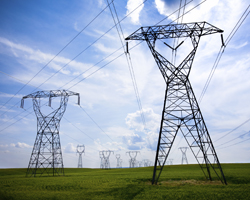 Oracle's data security and identity management solutions empower bulk power companies to implement enterprise-wide protection. North America's power suppliers and distributors are under intense pressure to protect the bulk electric system (BES). The widespread use of standard computing platforms and systems linked to the Internet expose the electric grid to new risks of internal and external compromise, and potential disruption that did not exist even a decade ago.
Read the whitepaper Protecting the Electric Grid in a Dangerous World to learn about Oracle's identity management and database security solutions that offer an effective, defense-in-depth security strategy to help meet NERC CIP compliance.