Why do you want a free ISMIR registration?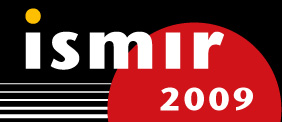 Sun is sponsoring
ISMIR
again this year. As part of our sponsorship, we've been given two registrations. One of the registrations is going to our intern
François
as our way of saying thanks for all his
hard work
, but we still have one to give away.
We'd really like for it to go to someone who really needs it, so if you would like to get our second registration, please send me a paragraph (just one paragraph!) explaining why you need our free registration. Send it to me by this Friday, August 14th, at noon EST, and a panel of experts (well, me and Paul) will look at them and decide who gets the registration.
And don't worry if you've already registered, if we select you, you'll get a refund.