By Meghan Fritz-Oracle on Dec 15, 2015
The OPN team is fresh off of a fantastic week in San Diego at the Channel Company's NexGen Cloud Conference. As a Platinum Sponsor of the event, Oracle identified itself as a clear leader in this time of IT transformation to the cloud. The highlight of the week was the undeniable growing interest in Oracle's Cloud offerings - we were thrilled to have a busy booth with more than double the conversations we had last year!

Our team of 12 Oracle PartnerNetwork representatives hit the ground running at the hosted executive day on Tuesday. Jeff Porter, Senior Director of Product Channel Sales, was very well-received after presenting Oracle's partnering opportunities in the cloud to the audience of 130+ solution provider executives. Oracle also enjoyed the networking reception and two very productive private dinners with both current and potential new Oracle partners.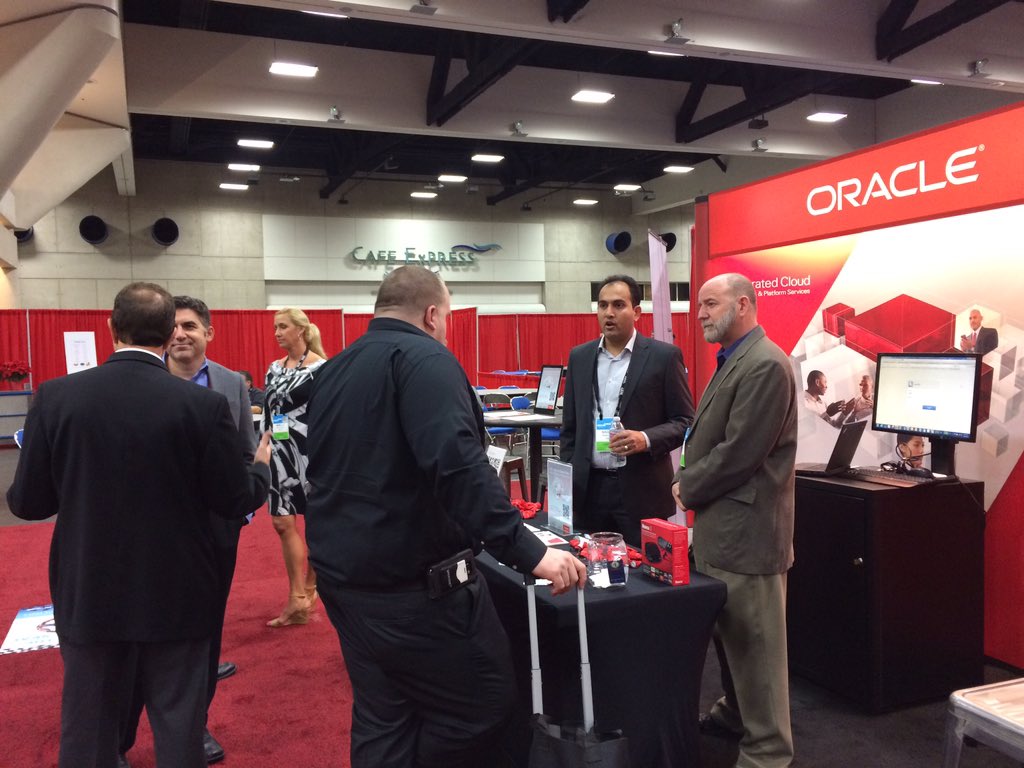 Wednesday and Thursday brought us to the conference and expo hall portion of NexGen, with attendance climbing to over 1,000. Traffic at our booth was more than 2.5x busier than last year – it was exciting to share Oracle's expanded cloud portfolio and see such interest in our program. We especially loved participating in the booth crawl – nothing like drawing partners to your booth with flatbread pizza and local San Diego brews!

Regardless of where you are in your journey to the cloud, we highly recommend you join us next December at the third annual NexGen Cloud Conference & Expo. This is the place for partners to continue to effectively build your cloud strategy!

Cheers,
Oracle PartnerNetwork