Dienstag Dez 10, 2013
By Robert Baumgartner-Oracle on Dez 10, 2013
Diese Aufzeichnungen beinhalten Einführungen und Deep-Dives in Oracles strategisches multichannel Developmentframework (Desktop, Web, Mobile) für Enterprise Anwendungen - ADF. Ebenso gibt es Best Practice Beispiele für Creating und Managing von Anwendungen in einer Oracle WebLogic und Oracle Coherence Umgebung.
By Robert Baumgartner-Oracle on Dez 10, 2013
Am 12. Dezember 2013, 19:00 findet ein Webcast zum Thema
Oracle Mobile Strategy Update—Simplifying Enterprise Mobility
statt. Sprecher:
Anne Thomas Manes, Vice President Distinguished Analyst, Gartner
Chris Tonas, Vice President, Mobility and Tools, Oracle
Suhas Uliyar, Vice President, Mobility Strategy, Oracle
Themen:
Oracles Mobile Strategie
Aktuelle Enterprise Mobility Herausforderungen und Möglichkeiten, Anne Thomas Manes Gartner
Wie Oracle die Anforderungen in der mobilen Welt mit der Oracle Mobile Platform adressiert
Dienstag Aug 27, 2013
By Robert Baumgartner-Oracle on Aug 27, 2013
Ab sofort gibt es für den
Oracle WebLogic Server 12c
und die
Oracle Database 12c
eine Interactive Quick Reference. Dieser beinhaltet Links zu
Dokumentation
Compatibility Informationen
Online Learning Examples
Release Notes
Upgrade Informationen
u.v.m.
Oracle WebLogic Server 12c
Dienstag Jul 16, 2013
Bald ist es wieder Zeit für den Oracle Day.
29. Oktober 2013, Austria Trend Hotel Park Royal Palace
REGISTRIEREN SIE SICH HIER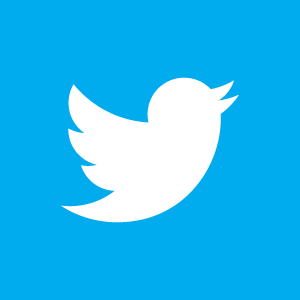 #oracleday

http://fb.me/oracledays
Freitag Jul 12, 2013
By Robert Baumgartner-Oracle on Jul 12, 2013
Am 11. Juli 2013 wurde der
Oracle WebLogic Server 12c (12.1.2)
und
Oracle Coherence 12.1.2
freigegeben.
Am 31. Juli 2013 findet dazu ein Webcast mit Partnern und Kunden zum Thema Oracle Cloud Application Foundation statt. Registrierung
Einige Neuigkeiten im WebLogic Server:
Unterstützung von dynamischen Clustern
einfacher JMS administration
Unterstützung der Oracle Database 12c inklusive pluggable Datenbanken
HTML5 und WebSockets
erweiterte Maven Unterstützung
JSON oder XML-basierte REST unterstützung mit Oracle Toplink Data Services.
...
Folgendes ist gleichzeitig verfügbar:
Weitere Informationen:
Mittwoch Mai 15, 2013
Die "Customer Journey" ist ein Begriff der derzeit in aller Munde, sehr oft aber im ersten Moment schwer zu erklären ist. Als Beispiel für eine "Customer Journey" hier der Vortrag von Doug Dietz auf der TEDx Konferenz in dem er vorstellt, wie schwerwiegend der subjektive Eindruck eines "Herstellers" zu einem Produkt vom objektivem Eindruck der eigentlichen "Kunden" abweichen und wie leicht man sich bei der Definition "Wer ist mein Kunde" irren kann.
Doug Dietz ist Mitarbeiter von General Electrics und verantwortlich für das Design medizinischer Bildgebungsgeräte. Doug beschreibt ein einschneidendes Erlebnis als er eben diesen Unterschied zwischen objektivem und subjektivem Eindruck miterleben musste.
Am Beginn dieses Umdenkens steht der Prozess des Customer Journey Mapping in dem versucht wird, durch Analyse des gesamten Interaktionsablaufes, aus dem Blickwinkel des Kunden, die "Sweet Spots" herauszuarbeiten. Eine Methodologie in diesem Bereich wurde gemeinsam mit der d.school an der Stanford University entwickelt und es freut uns, diese im Rahmen von halbtägigen Journey Mapping Workshops vorstellen zu können.
Die nächsten Termine für diese Workshops sind der 8. Juli 2013 und der 14. Oktober 2013, jeweils von 8:30 - ca. 12:00 Uhr. Die Teilnahme ist kostenlos, da die Plätze aber beschränkt sind ist eine Anmeldung (am besten per eMail an Marta Salewicz - marta.salewicz@oracle.com) aber notwendig.
Dienstag Mai 07, 2013
Im Zeitalter von Cloud stellt sich immer häufiger die Frage, wie diese Lösungen mit bereits vorhandenen (lokalen) Anwendungen kombiniert und integriert werden können.
Die Antwort auf diese Frage ist Fusion Middleware, und Konkret die SOA-Suite aus dem Fusion Middleware Portfolio. In folgendem Video wird beispielhaft Erklärt, wie Oracle RightNow Cx Cloud Service mit Hilfe der SOA Suite ganz einfach in bestehende Abläufte integriert werden kann.
Freitag Apr 05, 2013
By Robert Baumgartner-Oracle on Apr 05, 2013
Ab sofort ist der Oracle WebLogic Server auch auf der Oracle Database Appliance verfügbar.
Der Oracle WebLogic Server auf der Oracle Database Appliance bietet eine komplette Lösung für Enterprise Java EE Anwendungen und eine hochverfügbare Datenbank auf einem integrierten System aus Software, Server, Storage und Netzwerk. Gebaut mit der weltweit populärsten Datenbank , Oracle Database und dem branchenweit besten Applikationsserver, Oracle WebLogic Server, und mit seiner One-Button-Deploy, liefert es die Kombination aus hoher Verfügbarkeit und Einfachheit. Es reduziert die IT-Kosten mit dem einzigartigen Capacity-on-Demand-Software-Lizenzmodell kosten.
Lesen sie mehr über den Oracle Database Appliance Manager Information im
Oracle Database Appliance Datenblatt
. Für WebLogic auf ODA, lesen sie mehr im
WebLogic auf ODA Datenblatt
.
Der Oracle WebLogic Server auf Oracle Database Appliance bietet:
Hochverfügbare WebLogic Server mit zwei, vier oder acht Knoten-Cluster für Enterprise Java EE-Anwendungen mit Unterstützung für neue Funktionen in WebLogic 11g (10.3.6) und 12c (12.1.2).
Einfache, zuverlässige und kostengünstige Plattform für die Bereitstellung von End-to-End-Lösungen, die nicht nur den Oracle Database Real Application Cluster, sondern auch WebLogic nutzen.
Mehr siehe
Oracle Weblogic on ODA Overview!
Dienstag Apr 02, 2013
By Robert Baumgartner-Oracle on Apr 02, 2013
Am 1. April 2013 wurde die
Oracle Fusion Middleware
11g Release 1 Patch Set 6, 11.1.1.7 auf dem
Oracle Technolgy Network
und
Oracle Software Delivery Cloud
zur Verfügung gestellt.
Folgende Komponenten sind darin enthalten:
Oracle Application Integration Architecture Foundation Pack 11g R1 (11.1.1.7.0)
Oracle Data Integrator 11g R1 (11.1.1.7.0)
Oracle WebCenter Portal 11g R1 (11.1.1.7.0) (previously known as Oracle WebCenter Suite)
Oracle WebCenter Content 11g R1 (11.1.1.7.0) (previously known as Oracle Enterprise Content Management)
Oracle Identity Management 11g R1 (11.1.1.7.0)
Oracle Identity and Access Management 11g R1 (11.1.1.7.0)
Oracle Directory Server Enterprise Edition 11g R1 (11.1.1.7.0)
Oracle Access Manager OHS 11g R1 WebGates 11g R1 (11.1.1.7.0)
Oracle Access Manager iPlanet / OTD WebGates 11g R1 (11.1.1.7.0)
Oracle Access Manager JAVA ASDK (11.1.1.7.0)
Oracle Identity Connect 11g R1 (11.1.1.7.0)
Oracle Forms, Reports, Portal & Discoverer 11g R1 (11.1.1.7.0)
Oracle Traffic Director 11g R1 (11.1.1.7)
Oracle Fusion Middleware Web Tier Utilities 11g R1 (11.1.1.7.0)
Oracle Repository Creation Utility 11g R1 (11.1.1.7.0)
Oracle Application Development Framework 11g R1 (11.1.1.7.0)
Dokumentation
.
Useful Support Note
Oracle Fusion Middleware 11g Release 1 (11.1.1.7.0)
New and Changed Features
What's New in BPM 11.1.1.7.0
first impressions
Donnerstag Mär 28, 2013
By Robert Baumgartner-Oracle on Mär 28, 2013
Am Mittwoch, den 3. April 2013 um 19:00 (CET) wird die neue
Oracle Database Appliance X3-2
vorgestellt. In diesem Webcast werden live Oracle Experten und Kunden die neueste Version dieser für mittelständische Unternehmen und Abteilungen einfache, zuverlässige, erschwingliche und virtualisierte Appliance sprechen:
erhöht die Leistung bis zu 2x und erweitert Speicherkapazität bis zu 4x
Host für Datenbanken und Anwendungs für eine Vielzahl von kompletten Lösungen in einer Box
pay-as-you-grow Lizenzierung für alle Oracle Software
Registrierung
Dienstag Mär 12, 2013
Oracle Fusion Tap gibt Organisationen mobilen Zugang zu betrieblichen Informationen. Egal ob Infos aus Customer Relationship Management, Human Capital Management oder Service - ein Werzeug, eine Applikation.
Laden Sie sich Oracle Fusion Tap doch einfach herunter und machen Sie sich selbst ein Bild.
Donnerstag Nov 22, 2012
By Robert Baumgartner-Oracle on Nov 22, 2012
Am 11. Dezember 2012 findet der nächste
Virtual Developer Day: Oracle Fusion Development
statt.
Es finden 4 verschiedene Tracks (inkl. Hands-On-labs) zu den Themen
Ist die Entwicklung mit Oracle ADF schnellerund einfacher als mit Forms, Apex oder .NET?
Mobile Application Development mit ADF Mobile
Oracle ADF Entwicklung mit Eclipse
Oracle WebCenter Portal und ADF Development
Building Process Centric Anwendungen mit ADF und BPM
Oracle Business Intelligence und ADF Integration
Live Q&A Chat mit Oracle Mitarbeitern
statt. Die Hands-On-Sessions werden auf einem VirtualBox System durchgeführt.
Nähers siehe
Agenda
und
Registrierung
.
About
Aktuelles zu Oracle Produkten, Tipps & Tricks von Produkt-Experten.
Bookmarks