The Retail Email Blog monitors the email marketing campaigns of more than 100 top online retailers. Here are highlights from my inbox this morning:

JCPenney, 4/6 — Our Best Starts Today
Retailers have been using animated gifs in their emails for a very long time. Currently, about 6% of retail emails contain an animated gif. But over the years, the animation tactics have changed, gradually becoming more sophisticated, as I've highlighted in my Design Halls of Fame. The most recent step toward greater sophistication has been the emergence of the cinemagraph, which is an image where only a small portion of it moves while the rest is static. The cinemagraph in this JCPenney email is one of the few that I've seen large mainstream retailers use. For more inspiration, check out these examples of cinemagraphs in action.



View this email full-sized.

…and here's the animated portion of the email: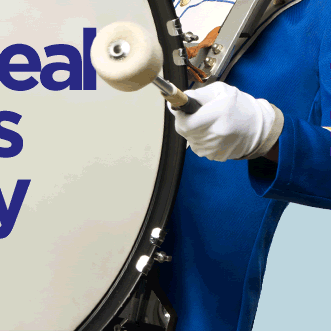 J. Crew, 4/8 — Short-sleeve shirts: cool or dorky?
A few years ago I was not much of a fan of J. Crew's emails. They were boring frankly, repeatedly touting across-the-board sales. But now they've placed more emphasis on surfacing individual products (see Apr. 3 AM Inbox) and providing style advice, as they do in this email. The current email content strategy has allowed them to significantly increase the number of emails they send subscribers and is more on brand for them.



View this email full-sized.

SUBJECTIVITY SCANNER: Select noteworthy subject lines
Cooking.com, 4/7 — We've Got Something Sweet! National Caramel Corn Day + Free Shipping
Brookstone, 4/7 — Hop on over for great Sale & Clearance prices PLUS Free Shipping
J. Jill, 4/6 — Extra 25% off all sale styles! Hop hop hurray!‏
1-800-Flowers.com, 4/5 — 25% Off Friends & Family Easter Sale - Hop to it and Save!
Coldwater Creek, 4/8 — Hoppy Shopping! 30% off + Free Shipping (ends tomorrow!)
Barnes & Noble, 4/5 — Extra 15% Off One Item for the Holiday Weekend
JCPenney, 4/8 — Looking Good, Easter
JC Whitney, 4/8 — 15% OFF - Happy Easter!
The Children's Place, 4/8 — Happy Easter - 15% Off + Free Shipping!
Ralph Lauren, 4/8 — Happy Easter From Ralph Lauren
Northern Tool, 4/5 — This Week Only Save On All Alternative Energy Products
Dell, 4/7 — Reward your graduate
Lowe's, 4/8 — Rain Is Rolling In -- Time to Prepare Your Lawn
Cooking.com, 4/6 — Mix It Up with New Spring Colors from Cuisinart
Nordstrom, 4/5 — The Season's Best Beach Essentials
Lane Bryant, 4/6 — Summer Styles Are In – Save On Crops & Tops
L.L. Bean, 4/5 — NEW L.L.Bean ParkFinder--Find Your Next Adventure
Lowe's, 4/5 — Get Spring Freebies With Your Outdoor Purchases
Ross-Simons, 4/6 — Grab Your Shades. Our Diamond Bright Sale is Here!
ShopNBC, 4/5 — It's all about color at ShopNBC
Ann Taylor, 4/7 — Receive A MYSTERY CARD Worth Up To $1,000 (In-Store Only)!
Smart Bargains, 4/7 — ✭The LOWEST Prices Of This Season✭ You Can't Miss + Free Shipping!
_____________________
BROWSE... Archive / Post Categories / Selling Seasons / Topics Covered / Retailers Tracked