Belated cat blogging
By tradition, Friday is a cat blogging day, but as usual I am days behind everything, so you get it on a Monday.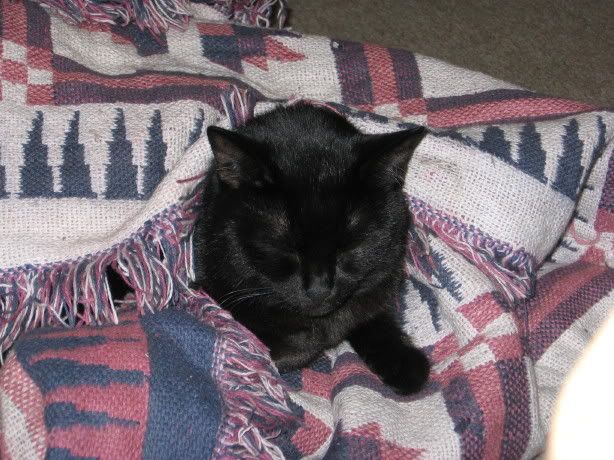 That is Kocic, our miniature black cat. 6 years old and no more than 2.8 kg. That's just as big as she gets. She's a very affectionate and well behaved animal, except when she's hunting our toes, or when she decides to get our attention by sinking her fishhook-like claws into us.