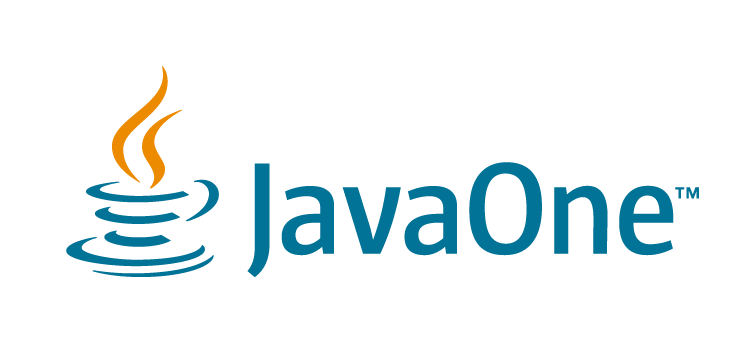 This is part 3 of the ongoing JavaOne Update Series and an almost-complete Run of Show.
JavaOne is nearly upon us and we've been working hard to fill out the list of final activities. Here is a high-level Run of Show to give you a sense for what you can expect from the first JavaOne in 5 years.
Note that the JavaOne conference is co-located with CloudWorld, so I will mix in a few notable things like the CloudWorld keynotes and the Steve Miller Band. JavaOne attendees get all the benefits of being at CloudWorld, like the parties and additional sessions! Rock on!
But wait, there's more. Because we're sharing the Caesar's Forum space with the Oracle Developer Conference, there are a ton of shared activities that you benefit from. Check out this blog post describing the DevNucleus space that we are sharing. Game on!
Alright, let's cover the high-level schedule, and then below that, keep scrolling for more details on each item.
Schedule
Monday, October 17th
9am - 11pm: Registration will be open
Tuesday, October 18th
Wednesday, October 19th
Thursday, October 20th
On-going Show Floor Activities (Keep scrolling for details)
Meet the experts area
Community Wall (JUG Map, Tweets, etc.)
Table tennis tournament
Red Bull F1 Simulator
Hackergarten
Lightning Talk Theater
Get Java Certified!
Be on the Duke's Corner podcast
Arcade
Foosball tables
OK now that we've got the schedule listed, let's cover the details of some of these activities.
Activity Details
Opening Keynote - Java First. Java Always.: You won't want to miss the opening keynote, where Georges Saab and team will discuss the state of the Java ecosystem, advancements in the platform, and more. Thanks to our sponsor Sonar Source for supporting the opening keynote.
Technical Keynote - Inside.java: The technical keynote is where we roll up our sleeves and go hands-on keyboards. The Java Platform is innovating faster than ever, so come prepared to see live coding and demos showing off what's available today, and a glimpse of what's coming. Thanks to our sponsor Microsoft for supporting the technical keynote.
Community Keynote - The Future of Java is You: Java wouldn't be what it is today without its vibrant and large community of millions of Java developers. Whether you are well into your career, or just getting started, this community keynote is your opportunity to see and hear about various programs that you can engage with today to take your career to the next level.
Welcome reception: Your first networking opportunity with drinks, arcade games, foosball, table tennis, and the infamous Null Pointers Band.
The Hackergarten: Connect, communicate, collaborate, and contribute to innovative open-source projects in the Hackergarten. This is your change to make your mark by contributing to projects that millions of developers rely on.
Meet the Experts: Meet OpenJDK leads and architects from Loom, Valhalla, Amber, ZGC, and more. Learn about their progress, their vision, and how you too can help shape the future of Java.
Get Java Certified: From registration up until 60 days after the event, every attendee gets free access to Oracle University's digital training for both cloud and Java Certification, plus you get three (3) free exam attempts to achieve certification! Get certified on Java 8, 11, and/or 17 on site! Learn more here.
Duke's Ping Pong Tournament: What's a Las Vegas conference without a little competition? Think you have what it takes to be the Duke's Ping Pong Champion? Go head to head with the best for a chance to win prizes and notoriety.
JEP'rdy game show: Speaking of competition, the JEP'rdy game show competition is a recreation of the classic game show with JDK Enhancement Proposals at the center of the show.
Red Bull F1 Simulator: Come see if you can beat the track time set by a special guest that you won't want to miss.
Duke's Corner Podcast: Interested in sharing your Java story with the world? Catch Jim Grisanzio walking the floor interviewing developers for the popular podcast Duke's Corner!
JavaOne Run: I (Chad) will be leading a group to run the north side of the Vegas strip on Wednesday morning. A quiet morning run at a relaxed pace, the journey will take you to the new Vegas sign and back — just under 4 miles round trip. The meetup spot will be listed in the conference app and JavaOne agenda!
JavaOne Unconference: Another great intimate opportunity to meet like-minded developers where the audience will vote on topics and speakers on the spot. Here's your chance to present to the audience!
Developer Happy Hour: More networking, more drinks, more chances to geek out with other developers. Find a table tennis game, foosball game, or play the arcade games, whatever suits you.
Closing CloudWorld Party: Come Fly like an Eagle with the Steve Miller Band at the CloudWorld closing party. Known for its parties, CloudWorld (formerly OpenWorld) will deliver the goods in Vegas.
Join us and Bring a Friend for Free
Register Now with promo code GODUKE to receive $400 off retail price and a free ticket for a friend. Promotion details here: https://inside.java/javaone.
We can't wait to chat with you in Las Vegas!
Chad and the Java Developer Relations Team