Author: Simon Neale, Practice Manager, Supply Chain Management (SCM) at Oracle Consulting in UK and Ireland. Wannabe singer, yogi and brewer.
My wife's a yoga teacher and she gives me good counsel; that I need to achieve more balance in life.
Whether it's being able to stand on one leg in tree pose, making the two sides of the T accounts match or helping our clients through transformation with evenly weighted advice, life is better in balance.
The challenge
Our Supply Chain Consulting practice are doing really well selling cloud transformation of tactical purchase-to-pay (P2P) implementations. We are doing very well selling sourcing, supplier qualification management and supplier contracts to the strategic procurement teams too. The software applications are mature and we see lots of client demand from both direct and indirect procurement.
Our challenge is on the other side of the Supply Chain; in the Order-to-Cash and Plan to Fulfill business processes. We have sold less work here. But think about it; our clients do just as much selling as they do buying don't they? Or they'd be out of business. Why aren't there more O2C and P2F implementations? We've certainly got the skills in the team - and we're currently delivering these flows at major clients, so have the experience too.
We're a consulting practice that exists with this imbalance and we have been comfortable with it. To a certain extent that's OK because the Customer Experience (CX) team covers some of the Lead to Cash process. So why try and gain equipoise if we've been OK with it, and what are we doing about it?
Why change?
For one, we know that the consulting work is out there and secondly Oracle Consulting is the best partner to deliver business transformation supported by Oracle SCM Cloud software; delivered using our Oracle True Cloud Method with our fantastic Cloud Adoption Services team.
What are we doing about it?
1. We've set up a Manufacturing Board to get our sales, product development, technology, integration, marketing and consulting delivery teams thinking, talking and working together.
2. We're using momentum from the Board to work out how to increase the sales of our rapidly implementable Supply Chain Management applications to clients.
3. We've developed pre-configured Manufacturing Cloud software that started as seeds of ideas from our delivery teams.
4. We're training the team to implement Internet of Things (IOT) Production Monitoring and IOT Asset Monitoring to help clients to get pilots of this amazing technology started straight away.
5. We've already hired significant expertise into the team in anticipation of this work - in fact we've four new people on the SCM team in the last four weeks.
All of the above work will allow us build relationships and support our clients in their business value creation initiatives. This is the start of something and it's an exciting time to be part of the balanced Oracle Supply Chain practice.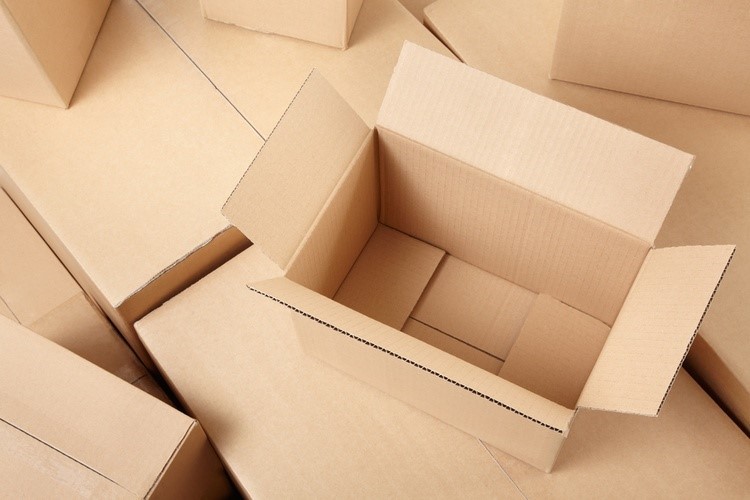 Q: What's manufacturing-in-a-box?
A: One of the first offerings we have been working on is called Manufacturing-In-A-Box (MIAB). It's based on the 'pack' implementation approach and offers clients the ability to get live with a smaller manufacturing plant in between 12 and 24 weeks. It's a fixed scope, fixed time and transparently priced implementation, with lots of pre-built, pre-configured software.
Q: What does MIAB contain?
A: MIAB contains all of the modules in the diagram below, but can also be implemented as an end-to-end solution with other modules, dependent upon client requirements.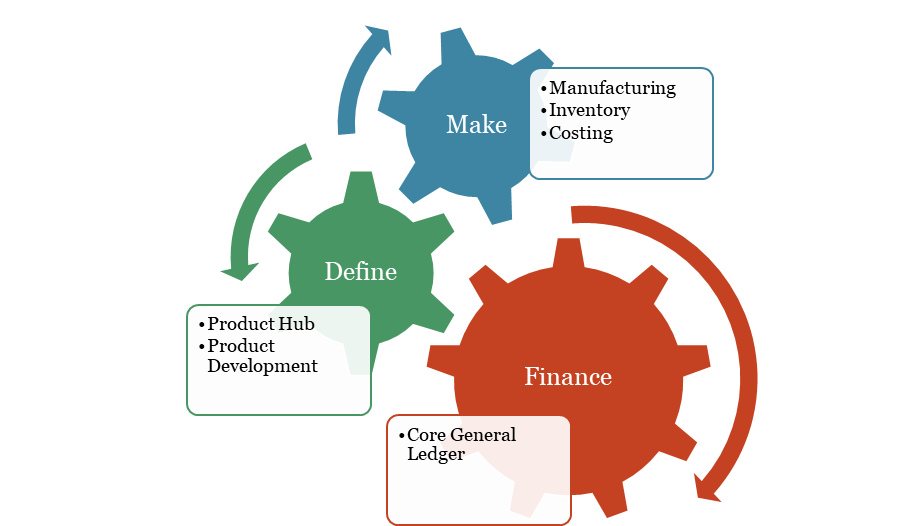 What's next?
Watch this space.... we will have a number of successful implementations by the end of this year in the O2C and P2F space and will be talking about them at Industry events.
Contact me, Simon Neale if you are interested in hearing more.
Read more about Oracle Consulting and Oracle Supply Chain: