I took a break from blogging, but am back. So, for anyone who was following me in the past with greatest hits like "TOGAF Study Help - iPhone to the Rescue (perhaps)" and "Pats SOA Governance Perscription", I'm back. In my new role as Director of Business Development and Strategy, Oracle Cloud Platform - I still wear the hat of an Enterprise Architect all the time. That is to say, I help create and direct programs and strategy that are big-picture and cut across multiple domains and geographies. Sort of an Uber (not the car service company) Enterprise Architecture. So, with that re-introduction out of the way, today's topic is:
API First - A Strategic Business Architecture!
First off - there are some great blogs on this topic, and this is certainly one of the best out there (by Guy Levin on DZone) that explains the "how" to implement API-First. The article emphasizes that this approach fosters a strong foundation for enabling faster development and that (critically) you need to get the API contract right before teams all jump in as start using a particular API: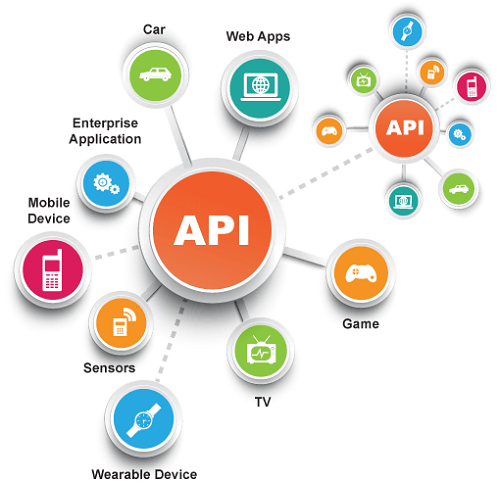 What I have seen in my travels, talking with numerous different companies, managers and developers - is that they are beginning to see that API's are the doorway to innovation in this Age of Digital Disruption happening right now. If you were asleep or even just blinked, you might have missed the tsunami sweeping the corporate/business landscape, much like The Great Wave off Kanagawa.
As mentioned in the article I referenced above, many large companies like Apple and Google are moving towards an API-centric strategy. When you look at your API's from a business-standpoint you see that they unlock opportunities and potential that would not be there otherwise. Why? Because API's are open, lightweight and easy to use - unlike any other integration approach of the past. Even SOA (in it's typical form) requires heavy-weight WSDL and SOAP - none of which fly with Mobile Developers or modern Application/Microservices Developers. The other HUGE area of innovation is opening up your core competencies and value-chain to partners, but in a light weight fashion that eschews the complexity of EDI.
One of the best quotes I heard from someone I met in my travels recently is; "If it's not an API, it doesn't exist." This really drives home the point that older integration/access approaches are suddenly getting left behind. I will never say that SOA does not have merit, but if you don't have an API-First strategy in front of your SOA strategy, look out; you will get crushed by the tsunami of change before you have time to realize "what just happened?!?!".
So, before you buy or build any new IT systems/applications, one of the first questions you need to ask is "How does this support our API-First strategy?" and "What new business opportunities can we leverage now that we have API's that we could not before?" With that lens, you start to see that business strategy decisions become predicated on the degree to which you have established your API strategy! The two become inexorably linked.
Luckily, Oracle has you covered with the API Platform:
More on that in a future post.
For now, I will leave you with the notion that you should begin thinking about what you could do, that you couldn't do before, if you had an API-Fist strategy in place. That is how you can make technology (API's/REST, etc..) super relevant to the business! But, you need to do it right up-front or you will miss the opportunity to ride the tsunami of Digital Disruption.