I've had many hard drives fail over the last twenty years. Who hasn't? Bearings go bad, heads crash, controllers go bad, etc. But I've never actually had one go \*POOF\* with a puff of smoke.
Well not until last week anyway.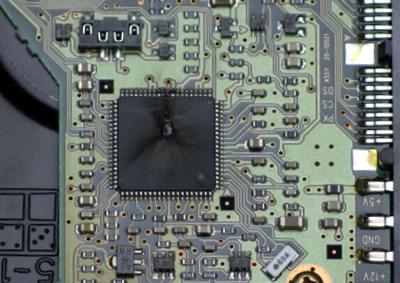 I find it strangely funny that this is a Quantum drive. The model? "Fireball." Hi-larious.