OpenSolaris Bible
By Darryl Gove-Oracle on Feb 24, 2009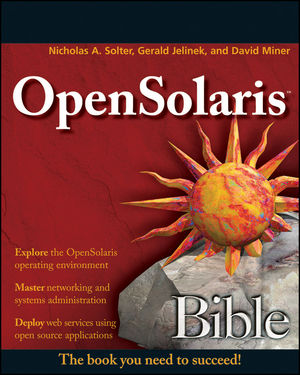 I've just finished reading The OpenSolaris Bible. At just over 1,000 pages it's very fortunate that I had a couple of plane journeys during which to read it. The book is six parts:
Introduction to OpenSolaris
Using OpenSolaris
Files ystems, networking, and security
Reliability, availability, and serviceability
Virtualisation
Developing and deploying on OpenSolaris
At its core the book is about using OpenSolaris. It has sections on developing and packaging applications for OpenSolaris, but these are brief in comparison to the rest of the content. There's a lot of content on things like setting up Zones, or configuring ZFS file systems. All of it really useful to have around as a reference. There were also some really nice tidbits of information sprinkled through the book (such as the reason for ypinit), which livened up the text.
Anyway, it's definitely something I'm glad to give shelf space to.