It is hard to believe that it has been a decade since social disrupted standard operating procedures for companies. Brands had enjoyed a healthy measure of control before social media-enabled customers around the globe were able to connect and share information. Before, companies controlled not only the information that customers and prospects received, but how and when they received it—effectively spoon-feeding corporate messages to the world.
The advent of social changed this dynamic forever and ushered in The Age of the Customer.
Today, customers control the conversations they have with businesses, and brands have scrambled to adapt. Companies must become customer-obsessed and deliver experiences that meet customer expectations to succeed.
Why? Because loyal customers are less likely to churn, and they are also more likely to recommend your brand and spend more money with your company. When customers spend more money, it directly impacts and increases revenue. For this reason, it is essential to keep your customers satisfied and loyal to your brand. Besides, customer service should be a core element of your CX strategy.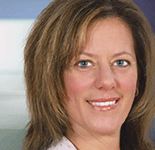 Still, this is hard stuff. So it helps to get some perspective. A May 2015 webinar hosted by Forrester and featuring Forrester Research's Kate Leggett, Trends 2015: The Future Of Customer Service, helps to make sense of customer service in 2015. Take a look at the below takeaways that we pulled from the webcast, and let us know what trends you see in your organization.
Customers increasingly rely on self-service
. According to the April 2015 Forrester Research report, "
Contact Centers Must Go Digital Or Die
," more customers (76%) used web self-service than the phone (73%) for customer service. Why? Because it is an easy way to get answers. Today, the phone is increasingly used for escalation, or when a customer cannot find the answer to a question. Generally, these are the most difficult inquiries and have longer handle times. But, this offers a great opportunity for companies to use the phone channel to support and deepen customer relationships. It is important to note that channel usage changes year-over-year. As such, you should survey your customers to find out what channels they prefer for customer service interactions and deploy those channels accordingly.

Adopt a mobile-first mindset.
Think about your own mobile device usage and you'll see why customers increasingly look to contact brands via this channel. But, more than that, customers want to be able to start a conversation on mobile and then switch over to a laptop or desktop seamlessly—without needing to rehash the issue with an agent. In 2015, customers will continue to demand effortless interactions of this type over both web and mobile channels.

Explore proactive engagement.
We are all customers, right? And, as customers, we know what we want, when, where, and how we want it. To effectively leverage this fact, businesses will begin to experiment with proactive engagement. This refers to proactive chat, promotions, or content served up to customers at the appropriate time to help answer questions, easing the transition from the research phase to purchase.

Leverage connected devices for preemptive service.
The
Internet of Things (IoT)
has taken off in a big way, and with it comes the prospect of preemptive service. From Wi-Fi connected self-learning thermostats to smart, self-propelled vacuum cleaners IoT has the potential to reshape customer service. IoT offers businesses the opportunity to deliver preemptive service that our parents could never have imagined: Proactive communication of product information back to the company to diagnose preemptively and fix issues
without
customer intervention!

Analytics will power offers, decisions, and connections.
There is no "one size fits all" service. Instead, use analytics to deliver deeply personalized customer service by understanding and leveraging data from past interactions, services, and purchases. Additionally, interactions must be tailored to the channel of choice. For example, the tone of an email interaction will likely vary from that of a social or chat interaction. These nuances are important in order to optimize service quality, predict next steps, ensure satisfaction, and produce loyalty, which correlates to increased revenue.

Journey analytics will improve end-to-end service.
What does your typical customer journey look like? It is likely to cross multiple communication channels: social, web, email, and phone. Often, these touch points are managed by different functional organizations within a company. It is tricky, but ultimately customers do not care about your internal org structure. What they care about is the ability to cross channels seamlessly to get support without needing to repeat themselves at each point in the journey (we all know how frustrating that can be). But, organizational silos make it difficult to deliver consistent service experiences. Not only that, but few companies have a measure in place that encompasses all channels.
Forrester
expects that organizations will move to broader, more comprehensive customer service measurement programs, which span all communication channels, to help businesses understand the costs and pain points in the customer journey.

Focus on improving the agent experience.
It is staggering the amount of applications that contact center agents use on a daily basis to answer customer questions. Organizations will look to push proactive information to agents, to minimize effort, and to help streamline service delivery. If companies can improve the agent experience, by helping to guide them through resolution paths, then agents will have more confidence to help customers and to deliver truly personalized experiences.

Adopt SaaS for agility.
A March 2015 Forrester Research report,
Trends 2015: The Future Of Customer Service
, found that 32% of companies have already replaced or plan to replace, most or all on-premise solutions with SaaS alternatives within 2 years. Why? Because moving applications to the Cloud pushes the burden of software and hardware maintenance back onto the vendor. This allows companies to be agile and focus on innovating with new features, ultimately creating differentiated, rewarding customer experiences.
Read how Sony uses its online digital experience to proactively engage customers.