Friday Sep 11, 2015
By Christine Friscic-Oracle on Sep 11, 2015
Oracle Service Cloud has received an Authority to Operate (ATO) from the U.S Department of Defense (DoD) under the DoD Cloud Security Model at security impact Level 4. Oracle Service Cloud is the first cloud offering in Oracle's U.S. DoD Cloud to receive an ATO. Oracle's U.S. DoD Cloud is a community cloud available for all DoD agencies.
The rigorous review of Oracle's environment was completed by an accredited third-party organization at the Level 4 security impact for a SaaS offering using a community deployment model. Level 4 security impact refers to Controlled Unclassified Information (CUI) or other critical mission data that requires protection from unauthorized disclosure.
According to David Vap, group vice president, Oracle Service Cloud, "Oracle will be able to support U.S. government agencies by providing a secure platform in the cloud to better serve military men and women. The Department of Defense can now procure commercial cloud services in order to meet dynamic user needs, improve efficiency and drive greater productivity while at the same time, have assurances that Oracle Service Cloud delivers against process and security control requirements."
By deploying Oracle Service Cloud on top of Oracle's FedRAMP authorized Infrastructure as a Service (IaaS), Oracle provides the DoD with benefits such as:

Supporting the DoD Cloud First Policy
Providing a secure Cloud environment to support DoD needs
Offering a low cost option to the DoD
Allowing faster implementations and better service to DoD customers
More information on this certification is available at www.FedRAMP.gov.
To learn more about Oracle Public Sector, follow @Oraclegov on Twitter and join the Oracle Public Sector community on Facebook.
Tuesday Sep 08, 2015
Business transformation, customer engagement, omnichannel… These strategies sound promising, but how do you actually implement them to stay 'persistently' relevant to customers? Ovum Principal Analyst Jeremy Cox will help guide you as he presents the eight core attributes of the Customer-Adaptive Enterprise on this
webcast
Wednesday, October 7 at 9 am PT / 12 pm ET.
Ovum's Jeremy Cox, and Oracle's Stephen Fioretti, will assist you in determining your current customer engagement maturity level—and what actions you must take to deliver an integrated omnichannel service experience.
Specific topics include:
Introduction to the Customer-Adaptive Enterprise
Maturity Levels of Omnichannel Customer Engagement
Service Organization Transformation: Opportunities, Pitfalls and Success Stories
Leveraging Social, the Internet of Things (IOT) and New Channels
You will come away knowing your next steps for operationalizing your omnichannel strategy!
Register now
Biographies
Jeremy Cox. Principal Analyst, Ovum
Customer Engagement
As part of Ovum's Customer Engagement team, Jeremy leads the research and insights into CRM and its potential for spearheading customer-driven business transformation (the customer-adaptive enterprise). With over 20 years' CRM strategy development and implementation experience, on the inside (IBM) and as a consultant and change agent. He is well placed to support enterprises on their next-generation customer transformation journey.
Jeremy joined Ovum in July 2012, and quickly established the broader customer-adaptive enterprise context, identifying eight core attributes that organizations need if they are to be persistently relevant to their customers: Visionary leadership, an engaged workforce, collaborative, acute sensing capabilities to generate insight and foresight, a superior omnichannel customer experience, continuous innovation, connected, simplified and adaptive processes, and an adaptive enterprise architecture. He has written many papers on transformational CRM, the customer-adaptive enterprise, omnichannel customer engagement, harnessing the voice of the customer to drive continuous improvement in the customer experience, and continuous innovation.
Prior to joining Ovum, Jeremy ran his own transformational CRM consultancy supporting enterprises in both the public and private sectors, with clients such as The Pensions Regulator, The North West Development Agency, HP, Microsoft, Carlson Wagonlit Traveler Services, Pitney Bowes, Honeywell, Eli Lilly, and mid-market firms including Goldsmith Williams Solicitors, Camps Solicitors, and Hurst & Co Accountants. He was also a principal consultant CRM at KPMG Consulting, and held various CRM internal consulting roles at IBM during the transformation years of the mid to late 1990s.
Jeremy co-authored "Mid-Market CRM" with Professor Francis Buttle FCIM and has spoken at various European conferences on CRM as a transformational business strategy enabled by IT, and what it takes to become a customer-adaptive enterprise. He has a master's degree with distinction from Manchester Business School in strategic market management and CRM.
Stephen Fioretti, Vice President of Product Management, Oracle
Oracle Service Cloud
Stephen Fioretti has Product Management and Strategy responsibility for part of Oracle's Customer Experience (CX) Strategy as well as Oracle Service Cloud products, where he drives strategy, product roadmap and go-to-market initiatives. Previously at Oracle and Siebel, he served as vice president of Product Management and Strategy for various CRM cloud and on-premise products, specifically in the domains of multi-channel service and support, sales force automation, partner relationship management, and configuration, pricing and quoting.
Before joining Siebel in 2002, Fioretti was Vice President of Business Development at SeeCommerce, a privately-held provider of Supply Chain Performance Management Solutions. Prior to SeeCommerce, Mr. Fioretti spent 5 years at Hyperion Solutions, a leading provider of enterprise business performance management and business intelligence solutions, where he served in executives roles as VP of Marketing and VP of Alliances. Fioretti has spent over 20 years in the information technology industry, including sales, marketing and channel roles at Sybase and Hewlett-Packard.
Mr. Fioretti holds a Bachelor's Degree in Economics from the University of California at Davis, as well as a Master's of Business Administration in Marketing from the University of California at Los Angeles.
Wednesday Aug 05, 2015
It's that exciting time of year again, where we get to connect with like-minded customer experience enthusiasts at one of the industry's leading
events:
CRM Evolution
. With the New York City Theater District in the background, this event is a great opportunity to talk about the latest trends in customer experience, service, social, mobile, Internet of Things (IoT) and more. Innovative brands such as iRobot, The Golden State Warriors and thought leaders like
Michael Krigsman, @mkrigsman
(CXO Talk) and
@Brian Vellmure
(Value Creator) are able to come together and chat about the future customer experience landscape in a live and engaging format.
Please come by and visit the Oracle Customer Experience team at the New York Marriott Marquis August 17-19 during the
CRM Evolution
2015 or
Customer Service Experience
conferences. We always appreciate the opportunity to talk about current customer engagement challenges as well as innovative solutions. And join our discussion Tuesday, August 18th at 3:00 p.m. ET on how to "
Accelerate Success with Modern Service
" with
Stephen Fioretti
of
Oracle Service Cloud
.
If you are not going to be attending this year's event, or you happen to miss a keynote speaker, don't worry. The
Oracle Social Cloud
team is going to be sharing all the latest and greatest insights and speaker nuggets during the event from their Social Intelligence Center, and also across social channels like
@OracleSocial
,
@OracleServCloud
. Please do reach out with your favorite
CRM Evolution
moments, pressing questions, and just plain fun photos of yourself enjoying the conference. Hope to see you all there!
Wednesday Jul 22, 2015
By Christine Friscic-Oracle on Jul 22, 2015
By Kaarina Kvaavik and Heather Shoemaker, founders, Language I/O
In today's ever-expanding global world, it's bad business for companies to not have some sort of multilingual customer support. Even those without a global presence will have interactions with non-native speakers. The inability to support these customers isn't from a lack of trying, but from a lack of proper resources designated for multilingual customer support efforts.
Having the right tools can be a boon for a company's global expansion strategy and for retaining current international customers. The importance of retention is reflected in a recent Adobe report that estimates, "for each 1% of shoppers who return for a subsequent visit, overall revenue will increase by approximately 10%."[i] Proof that as a global business it's imperative to invest in ways of attracting and retaining customers.
Just how do you achieve your goals in multilingual customer support? In a recent blog post, Language I/O co-founder Heather Shoemaker detailed the five steps toward multilingual customer support. What are these critical items?
Review your current CRM or Customer Experience (CX) platform, such as the

Oracle Service Cloud

, and make sure it can support your multilingual support needs.


The Customer Support team should not let other departments dictate the company's CRM or CX content translation solution. What works for one department in product translations may not work well in support translation.


Hire an objective, third party linguistic reviewer for each supported language. It's critical to have a human as part of your multilingual support as machine translation is not enough.


Share a translated glossary of key terms across the company so that as new languages are added key terms can be instantly translated.



Share translation memory across the company. This will allow for consistency and translation work only taking place on content that has been updated or changed.
The key in following these steps is to ensure that customer expectations are properly met and that continuity exists throughout the company in all supported languages. Of course, adjustments will need to be made for any lingual nuances that are difficult to translate, the reason why it's important to have a third party linguistic reviewer on hand.
It's important to keep in mind the end strategy here: exceptional multilingual customer support that exceeds customer expectations.
To learn the importance of multilingual customer support and the impact it can have on your global efforts, join Oracle for an informative webinar on Wednesday, July 29th at 11AM ET (8AM PT, 1600 GMT). Hosted by Language I/O co-founder Kaarina Kvaavik, the webinar will feature a discussion with LinkedIn's Josh Larson and iRobot's Matt Cooper on how they utilize Language I/O's LinguistNow product inside the Oracle Service Cloud environment to simplify processes, reduce costs, and support more markets. For more information and to register, click here.
Tuesday May 19, 2015
It is hard to believe that it has been a decade since social disrupted standard operating procedures for companies. Brands had enjoyed a healthy measure of control before social media-enabled customers around the globe were able to connect and share information. Before, companies controlled not only the information that customers and prospects received, but how and when they received it—effectively spoon-feeding corporate messages to the world.
The advent of social changed this dynamic forever and ushered in The Age of the Customer.
Today, customers control the conversations they have with businesses, and brands have scrambled to adapt. Companies must become customer-obsessed and deliver experiences that meet customer expectations to succeed.
Why? Because loyal customers are less likely to churn, and they are also more likely to recommend your brand and spend more money with your company. When customers spend more money, it directly impacts and increases revenue. For this reason, it is essential to keep your customers satisfied and loyal to your brand. Besides, customer service should be a core element of your CX strategy.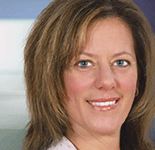 Still, this is hard stuff. So it helps to get some perspective. A May 2015 webinar hosted by Forrester and featuring Forrester Research's Kate Leggett, Trends 2015: The Future Of Customer Service, helps to make sense of customer service in 2015. Take a look at the below takeaways that we pulled from the webcast, and let us know what trends you see in your organization.
Customers increasingly rely on self-service
. According to the April 2015 Forrester Research report, "
Contact Centers Must Go Digital Or Die
," more customers (76%) used web self-service than the phone (73%) for customer service. Why? Because it is an easy way to get answers. Today, the phone is increasingly used for escalation, or when a customer cannot find the answer to a question. Generally, these are the most difficult inquiries and have longer handle times. But, this offers a great opportunity for companies to use the phone channel to support and deepen customer relationships. It is important to note that channel usage changes year-over-year. As such, you should survey your customers to find out what channels they prefer for customer service interactions and deploy those channels accordingly.

Adopt a mobile-first mindset.
Think about your own mobile device usage and you'll see why customers increasingly look to contact brands via this channel. But, more than that, customers want to be able to start a conversation on mobile and then switch over to a laptop or desktop seamlessly—without needing to rehash the issue with an agent. In 2015, customers will continue to demand effortless interactions of this type over both web and mobile channels.

Explore proactive engagement.
We are all customers, right? And, as customers, we know what we want, when, where, and how we want it. To effectively leverage this fact, businesses will begin to experiment with proactive engagement. This refers to proactive chat, promotions, or content served up to customers at the appropriate time to help answer questions, easing the transition from the research phase to purchase.

Leverage connected devices for preemptive service.
The
Internet of Things (IoT)
has taken off in a big way, and with it comes the prospect of preemptive service. From Wi-Fi connected self-learning thermostats to smart, self-propelled vacuum cleaners IoT has the potential to reshape customer service. IoT offers businesses the opportunity to deliver preemptive service that our parents could never have imagined: Proactive communication of product information back to the company to diagnose preemptively and fix issues
without
customer intervention!

Analytics will power offers, decisions, and connections.
There is no "one size fits all" service. Instead, use analytics to deliver deeply personalized customer service by understanding and leveraging data from past interactions, services, and purchases. Additionally, interactions must be tailored to the channel of choice. For example, the tone of an email interaction will likely vary from that of a social or chat interaction. These nuances are important in order to optimize service quality, predict next steps, ensure satisfaction, and produce loyalty, which correlates to increased revenue.

Journey analytics will improve end-to-end service.
What does your typical customer journey look like? It is likely to cross multiple communication channels: social, web, email, and phone. Often, these touch points are managed by different functional organizations within a company. It is tricky, but ultimately customers do not care about your internal org structure. What they care about is the ability to cross channels seamlessly to get support without needing to repeat themselves at each point in the journey (we all know how frustrating that can be). But, organizational silos make it difficult to deliver consistent service experiences. Not only that, but few companies have a measure in place that encompasses all channels.
Forrester
expects that organizations will move to broader, more comprehensive customer service measurement programs, which span all communication channels, to help businesses understand the costs and pain points in the customer journey.

Focus on improving the agent experience.
It is staggering the amount of applications that contact center agents use on a daily basis to answer customer questions. Organizations will look to push proactive information to agents, to minimize effort, and to help streamline service delivery. If companies can improve the agent experience, by helping to guide them through resolution paths, then agents will have more confidence to help customers and to deliver truly personalized experiences.

Adopt SaaS for agility.
A March 2015 Forrester Research report,
Trends 2015: The Future Of Customer Service
, found that 32% of companies have already replaced or plan to replace, most or all on-premise solutions with SaaS alternatives within 2 years. Why? Because moving applications to the Cloud pushes the burden of software and hardware maintenance back onto the vendor. This allows companies to be agile and focus on innovating with new features, ultimately creating differentiated, rewarding customer experiences.
Read how Sony uses its online digital experience to proactively engage customers.
Friday Apr 24, 2015
As contact center leaders you're always being asked to do more with less. Agent training is no exception. Here are
5 tips
for low or no cost ways to train agents from
ICMI's webcast
featuring Justin Robbins (ICMI), Jana Meyers (American Century), Joe Landers (Oracle) and Kristine Chisholm (ICMI).
Tip 1: The Good, the Bad and the Ugly in Recorded Contacts
Encourage agents to share recorded contacts of positive customer interactions as well as negative ones. Using difficult customer interactions as teaching moments helps you brainstorm more effective approaches for resolving customer issues. This is critical because customers who have issues satisfactorily resolved are more loyal than customers who haven't had problems yet with your products and services.
Another technique is having agents actually become customers of your company. This experience creates empathy and empowers agents to find ways to continually improve service.
Tip 2: The Power of One
You know having the right agents in the right place at the right time is critical. But many agents don't understand the ripple effect that can occur when they return late from a break. In a 50-person contact center, one late agent can slow overall response time 20 seconds. Demonstrate this impact in a fun way by using ping pong balls in the break room to represent incoming calls.
Tip 3: What's the Score?
Agents often don't get to see how their performance will be measured until after training. They also don't get to learn why metrics like customer satisfaction (CSAT) are so important—and what they can do to positively influence CSAT. Bringing in stakeholders like the Head of Customer Service can help agents understand the connection between their performance and CSAT. Also recognizing top-performing agents at the training can serve to inspire new recruits and provide them with go-to mentors.
Tip 4: Play the Best Hand Given the Cards You're Dealt
Nearly 92% of agent-facing applications aren't as efficient as they could be. That means system workarounds are inevitable. If you don't provide agents with standard best practices for workarounds, they'll invent their own. And those workarounds will result in more variability and inefficiency. So sit down with your agents to proactively identify the best workarounds. It will make them feel heard and lower their frustration and burnout.
Tip 5: Turn the Tables and Let Agents Measure You!
Get agent feedback right after training sessions—just like you measure CSAT immediately after a customer interaction. And build practice time into your training. For example, have two weeks in the classroom followed by a week of taking calls. This approach helps agents better retain what they're learning and also builds confidence as they take on progressively more complex inquiries. Additionally, having top-performing agents serve as mentors or buddies can ease trainees' transition to the production floor.
Finally, even the best 6-week training program can't teach agents everything they need to know. This is especially true now that most easy issues are resolved via customer self-service. What ends up in the contact center are complex issues requiring more insight and information. That is why having a consolidated knowledge base with guided resolution is so crucial. It enables newer hires to perform like your best agents. And helps you determine what additional knowledge is needed to better serve customers.
With these tips, you can prepare your agents for the demands of the modern contact center without breaking the bank!
Click here to watch the webcast replay.
For more information on modern customer service, please visit our website.
Thursday Apr 23, 2015
Sometimes the first step in a journey can be the scariest one you will take. How do you know you're going in the right direction? How do you know that you have the right equipment to get where you need to go? What happens if you make a wrong choice? The fear of the unknown, leaving behind the way things have always been, and looking ahead at a new way of thinking can sometimes lead to crippling indecisiveness and 'paralysis by analysis.'

This can happen to anyone—even market leaders. Yet, we know that if we can just nudge companies into taking that first step to becoming a modern customer service organization, they will have what they need to confidently take many more steps as they move along the Roadmap to Modern (RTM) maturity curve.
So what is this first step? It's actually quite straight-forward, yet many organizations are still struggling to take it. The first step requires moving from
an organization with many single silos of customer engagement, into a multi-channel initiative that enables companies to reach customers directly at their point of need—on any device and at any time. Sounds simple, right?

Then why are there so many organizations that have not figured out this basic premise of customer engagement? I come back to my original thesis: they are afraid. This revelation came during a recent client engagement where I listened to a company explain why they felt that offering more robust self-service options, as well as live chat, would not be the right strategy for them. It was because their customers are accustomed to the 'white glove treatment' that has become synonymous with their brand. They feared that by offering these other, arguably less formal channels of communication, they would offend their customers and risk losing them. While this is an understandable initial reaction, their fear is actually leading them down the wrong journey towards obsolescence.

However, by walking them through the RTM process and customer expectations of modern service organizations, we were able to show them that a more mature, multi-channel strategy would not imperil their 'white glove' customer experience but rather reinvigorate it.

By reviewing their customer contact reason codes, we were able to quickly see that the infamous '80/20' rule comes into play. For this company, and many others, only 20% of their inbound contacts are complex and truly require live agent support, whereas the vast majority (80%) can most quickly and effectively be handled by a well-run, knowledge-powered web self-service channel—and by offering multiple channels of engagement.

Through working to triage and deflect inbound contacts by complexity and likelihood to be handled via self-service or live agent, organizations can free up their higher cost, live agent resources to focus on the 20% of issues that truly merit attention. Of course, for your particular organization, the 80/20 rule may not be spot on. Perhaps your ratio is closer to 70/30 or 60/40. The first step to becoming a mature customer service organization is simply assessing your inbound contact context and working to triage.

Increasingly, consumers are making channel decisions based on the context of their situation. This means that the specific channel they use to contact you depends on what they're trying to do.

Taking this triage approach will not only elevate your engagements with existing customers, but also open the door to engaging with new customers through new channels that you are not reaching through phone and email.

After working with the company I mentioned earlier to understand the number and nature of their inbound contacts, they came to realize that intentionally not having more choices for a customer to reach them was neither in the customer's best interest nor their own. By providing more channel choice and resolution paths, this company would actually be better able to deliver their 'white glove' service experience.

Let's resolve to no longer allow fear to hold us back from delivering the most modern and advanced customer experience. Each minute lost deliberating over the 'why nots' is costing money and customers. We need to move the conversation to the "how do we get going" stage. This is where the fun starts. This is where we get to help clients develop their Roadmap to Modern (RTM) strategy, and guide them to making the right choices for their customers, which are ultimately the right choices for their company as a whole.

Whether your "get going" is providing more channels of choice on more devices for a complete customer interaction portfolio, or consolidating and improving your knowledge base so you can deliver the right information on every channel you offer, the end result of being there for your customer in their time of need will eliminate fear on whether you took a step in the right direction. We just need to nudge you a little and the rest will follow!
Learn more today about the Oracle Roadmap To ModernTM, and stay tuned to this blog to get insights that prepare you for your journey to modern customer service.

Tuesday Apr 21, 2015
As contact centers evolve and expand into new channels to meet continuously changing customer demands, the need and requirement for in-depth, comprehensive training has become greater. While old principles and established methodologies will get you some of the way, it has become necessary to step into "unfamiliar territory" to fully meet the training needs of today's modern agent.
As contact center leaders, it's our obligation and responsibility to ensure that we're providing our team with the tools, resources, and knowledge to be successful in their roles. While we can and should continue to rely on many of the established practices of training in the past, new channels and new customer segments require us to continuously evaluate our topic matter and methodology for training. That can be costly and time-consuming.
ICMI
has identified the top training needs of the modern contact center. In this
Thursday's webcast
at 1 pm EST (April 23), ICMI will share ideas on low or no-cost ways for you to develop your contact center team members.
During this
webinar
, you will learn:
5 critical concepts for training in the modern contact center
3 barriers to learning and how to overcome them
Top tips for delivering budget-friendly training and development programs
Featured Speakers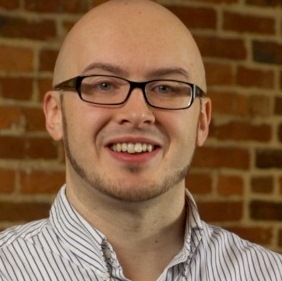 Justin Robbins, Community Manager, ICMI
Justin Robbins is a contact center and talent development expert with over a decade of experience leading customer service organizations. He got his start in contact centers as a teenager doing cold-call outbound sales for newspaper subscriptions. Since then, he's moved from agent to senior leader, worked in and with inbound and outbound centers ranging in size from 5 to 2500+, and gained experience in a number of industries including hospitality, technology, manufacturing, and education. Most recently, Justin developed the training and professional certification programs for the International Customer Management Institute and has personally trained thousands of individuals around the globe on contact center best practices. You can reach Justin on-line at: www.twitter.com/justinmrobbins | www.linkedin.com/in/justinmrobbins | jrobbins@icmi.com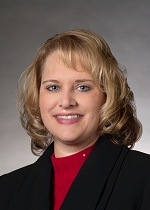 Jana Meyers, Director - Training, Development and Support, American Century Investments
As Director, Jana is responsible for oversight for training, blended learning, internal communications, performance support and project support for American Century's Direct investor channel. Jana Meyers joined American Century in the late 1990s and has had a widely-ranging financial services career, including residential and commercial real estate servicing, life and health insurance support and working as a registered representative in the mutual fund industry. Ms. Meyers has many years of management and quality assurance experience and has spoken at several quality conferences. She is a board member for the Quality Assurance and Training Connection (QATC) and a member of the Association for Talent Development (ATD).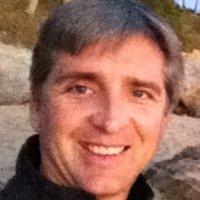 Joe Landers, Client Success Manager, Oracle
Joe Landers, Client Success Manager at Oracle, helps organizations design a Customer Experience strategy that simultaneously delights customers and drives the bottom line. Joe has over 20 years of experience working as a manager of call center operations in the U.S. and overseas, including in outsourcing environments.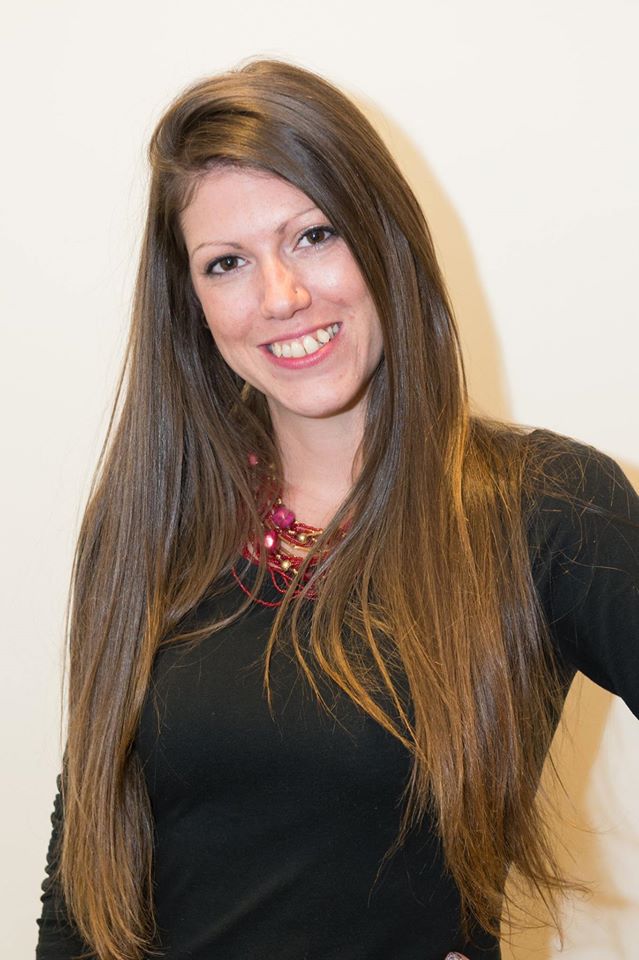 Kristine Chisholm, Customer Service/Training Administrator, ICMI
Kristine is Customer Service/Training Administrator for ICMI. She assists with all aspects of the ICMI training business.
Wednesday Apr 15, 2015
"Are we there yet?" If you have kids, you may have heard this repeated many times during a long journey. If you don't, then maybe you recall being that kid in your parents' car? While it is intended to be an annoying taunt, its essence comes from a focus on the destination, versus making the journey a part of the destination. This is important as what happens along that journey can sometimes delay, frustrate, or worse prevent you from reaching your desired end state.

Many businesses today are at some stage of their journey to delivering an optimal and differentiated "Customer Experience" – with the vision of building sustainable growth and profits through stronger relationships with their customers, and reliable data about their business. Some define this destination as "delivering the wow experience," others call it "providing a modern experience," and many call it "differentiating with the omni-channel experience." Whatever you call it, and however you paint the vision of the destination, it has rapidly become the focus for the future of business.

Getting a defined and agreed-upon vision around the "What" you want to deliver is not easy task. The next question though is even bigger and tougher to get agreement on: the "How" to build, deliver, and grow to reach your visionary state. As every good Boy Scout knows, "you should always be prepared." Defining the "How" and then mapping the sequential approaches for each piece gives you the insights needed to properly plan ahead. A plan needs to encompass the considerations for everything that is on the journey with you. Your challenge is there are so many different approaches to the "How" – which are the right ones for you to take? And in what order…?


Question: What do cars and shoes have in common? Answer: Outstanding Customer Service. A "Customer Experience" strategy, by definition must focus on ensuring that "Customer Service" is at the forefront of its efforts. Why? Because for most businesses this is where 75% of the total interactions your brand has with a customer resides. As CX leader and CEO of Zappos Tony Hsieh said, "Zappos is a customer service company that just happens to sell shoes." Well Henry Ford has been saying this since the 1920s, "A business absolutely devoted to service will have only one worry about profits. They will be embarrassingly large." And if you look at any of the brands that are leading the way with CX, you will find this to be true. They have transformed their customer service business from an aging, reactive cost center, into a proactive, predictive profit center at the heart of their efforts. "Marketing may fill the sales funnel, and the sales department can close a deal, yet it is the overall impression of the enterprise generated by the quality of customer service that differentiates one enterprise from another," Michael Maoz, Vice President and distinguished analyst at Gartner.


BUT you can't transform your dusty old cost-focused call center overnight to suddenly become a modern digital hugging machine! Most businesses first achieve some level of "efficiency" (aka cost reduction) in order to reinvest those savings into establishing trust with customers, which then allows them to be more effective at monetizing these engagements. Many long-standing businesses also cannot afford to put the experience transformation on hold while they rethink and simplify their back-end business processes to support a better experience. Do you really think Apple's business is less complex today than it was 10 years ago? Yet, as a consumer, you are protected from all that complexity so you can lead a simple life.

Over-eagerness to get to the vision/destination too soon often disconnects the approach for how to get there, and leads to the misalignment between strategy, investments, measurements, and experience. Begging the question, "Are we there yet?" from the pockets of siloed efforts that have raced ahead of the pack. If you don't define, agree, and plan for the sequenced approaches necessary for your journey, you won't have the right foundation in place to deliver the returns on your efforts, and will rapidly exhaust any funding and resources you acquired to be successful. In fact, what we have seen is it frequently leads to a worse experience for your customer, a negative impact on your growth/profit, and a refocus back on "efficiency."

Scenarios like these within customer service stem from "silo-channel thinking"— the evaluation of single channels, each independent of one other. As our own David Lanning and Jeff Griebeler recently covered in their Multi-channel white paper, customers today are crossing many channels and devices to resolve issues. And, as Gartner predicts by 2017, only one-third of all customer service interactions will require the support of a human, compared to 60% today.

So if consumer behavior today spans multiple channels—and consumer preferences are moving to digital channels where channel shifting is as easy
as a click away—then why are so many business still focused on evaluating single-channel point solutions (chat, email, social, virtual assistant, FAQs, co-browse, etc.) independently? Why create competing overlap of functionality, configuration, customization, cost, maintenance and measurement? Answer: As a quick way to fill a gap and get ahead, but it comes at a cost:


A siloed "online chat initiative" to augment a poorly executed digital channel experience will ultimately result in it becoming a saturated channel of frustrated, overloaded agents, long wait times, limited hours of availability/credibility, and lower CSAT scores.
A siloed "virtual assistant initiative" to augment a poorly executed digital channel experience, results in a dumb ass-istant frustrating online customers, and making them more expensive to serve on higher cost channels, leading to higher support costs and increased customer churn.
A siloed "knowledge initiative" to augment a poorly executed phone/IVR channel experience can become a high-cost maintenance effort of managing stale, duplicated content on the web, hurting relations from inconsistent answers.
At this point, if you are thinking "some of that sounds like us!" then take comfort in knowing that 1) you are not alone, AND 2) it's not too late to fix it.

You can avoid these types of "ow" experiences and negative results from a silo-channel approach, by making the right "multi-channel" decisions while you are getting going that will guide you on where to incrementally invest and get better. And ultimately empower you to get ahead of the pack with personalized service!


In this blog series, our resident strategy experts will guide you through the Oracle Roadmap To ModernTM Customer Service. A maturity blueprint designed and distilled from many years of real world insights across many industries, geographies and technologies. The Oracle Roadmap To ModernTM Customer Service empowers you to define and get agreement on the "HOW" in order to reach your destination of "Modern WOW" with the business returns for sustainable growth and profit.

The Roadmap To ModernTM maturity framework is unique to Oracle and is used throughout Oracle's business discovery practices, and with select partnerships, to benchmark you against where you are in your industry, what problems you need to solve, in what order to tackle them, what to incrementally measure along the way, what technologies (both foundational and leading) are the best fit for your goals, and when to invest in them.

Learn more today about the Oracle Roadmap To ModernTM, and stay tuned to this blog to get the deep insights which prepare you for your journey to modern customer service.

About
The place to get informed about customer experience and how it impacts your success.


Stay Connected
Subscribe
Subscribe
to our RSS feed.
Categories