Thursday Apr 25, 2013
Are you driving consistency in your customer and product data that helps present the most personalized and relevant commerce experience? Are
you able to target promotions and recommendations for up sell and cross sell opportunities? Data underpins every stage of the customer relationship and it's critical that you ensure that the right product is available in the right location at the right time to match customer demand.
Find out on May 8th how your organization can enrich your current commerce experience. In this free "Data Quality – Driving More Personalized Commerce Experiences" webcast you will learn how Oracle Commerce and Oracle Enterprise Data Quality are the perfect combination to cleanse product and customer data from multiple sources and automatically optimize product and customer information to support your commerce channel.
This webcast is hosted by Michael Hylton, Senior Principal Product Marketing Director -- CX and CRM, and Mala Narasimharajan, Principal Product Marketing Director -- Fusion Middleware, of Oracle. Click here to register.


Tuesday Apr 23, 2013
Webinar: Knowledge Centered Support (KCS) as the Key to Great Service
Date: Thursday, April 25 1 PM EDT
Register: Here
Talk about a quick reply! Thanks to a recent deployment of Oracle Knowledge for expanded self-service capabilities Avaya
is now providing faster and more informed support to clients and partners. This is to the tune of 82% faster for support searches alone--due to better findability and a rapidly growing knowledge content library.
Avaya delivers collaboration and communications solutions, including unified communications, real-time video collaboration, contact center, networking and related solutions and services, to companies of all sizes around the world. Avaya has been in the knowledge management game for a long time. But, as they grew, they began to find their legacy knowledge system could not keep up with the global demands for scalability and reliability that Avaya's business and support required.
With the adoption of Oracle Knowledge, Avaya achieved a 25% increase in knowledgebase use in just six months―with engineers publishing 14,473 new articles and using the knowledgebase to resolve 36,401 cases quickly and easily. Support team members can now search the knowledgebase 82% faster and open an article more than 66% faster than with the legacy system. This means they can resolve cases and locate answers to customer inquiries more quickly.
In addition to the stand-alone search and authoring interface of Oracle Knowledge, Avaya implemented Oracle Knowledge's pre-built connector to its Siebel Contact Center environment. This enables support personnel working in the Siebel environment to access content from Oracle Knowledge without opening a new interface, saving time and effort and allowing agents to easily create new content or provide existing knowledge to clients and partners.
Learn even more about the success Avaya has achieved with Oracle by reading the full case study or attending an upcoming webinar co-hosted by Avaya and Oracle on April 25 at 1:00 p.m. EDT
The webinar, called Knowledge Centered Support (KCS) as the Key to Great Service, will explore Avaya's new knowledgebase system firsthand and delve into how Oracle Knowledge can help your organization. Join Nav Chakravarti, Vice President of Oracle Knowledge product management; Monique Cadena, Knowledge Centered Support (KCS) Manager at Avaya; and Paul Jay, Founder and President of The Center for Client Retention and ICMI for this in-depth discussion. To attend, simply register here.
Thursday Apr 18, 2013
By Jeri Kelley - Commerce Product Strategy-Oracle on Apr 18, 2013
According to Forrester Research, B2B e-commerce sales are now more than twice the size of B2C e-commerce and are expected to achieve $559 billion in sales in the US by the end of 2013.
1
With an increasing focus on principles and trends of B2B, Oracle conducted our B2B Commerce Trends survey for the third year in a row.
2
For this particular report, Oracle surveyed almost 100 B2B commerce professionals across North America, Latin America, Europe and Asia Pacific. We found some interesting parallels for both B2B and B2C this year and their similar goals for 2013.
Like B2C, many B2B organizations have established an online channel and the focus in 2013 will be how to grow this channel to maximize revenue, especially with an increasing focus customer experience (CX). Both are pursuing how to best achieve CX with key success metrics, and keeping a close eye on customer acquisition and retention. 62% of B2B respondents have a CX program in place and 57% said that customer acquisition is a top success metric.[
Read More
]
E-commerce continues to grow, with 1 in every 10 discretionary dollars spent online, according to comScore. Because of this rapid growth, Oracle conducted our B2C Commerce Trends survey for the third year in a row.
For this particular report, Oracle surveyed nearly 200 B2C commerce professionals across North America, Latin America, Europe and Asia Pacific. We found some interesting parallels for both B2B and B2C this year and their similar goals for 2013.
According to the research, many retailers have their foundation in place but are now looking to truly optimize the customer experience (CX) and tying all of their touchpoints. The report finds these key themes, challenges and investment activities for B2C retailers in 2013:
CX is Key to Driving Future Investments:

Customer-facing solutions, including commerce platforms and digital customer experiences, are expected investments in 2013. While many B2C companies stated they are currently in the process of executing on their CX strategy, 26% still plan on implementing a CX strategy within their company.


Connecting the Dots Isn't Complete:

There is still much to be done by retailers to connect touchpoints and ensure customers have a consistent buying experience. Only 8% of survey respondents cited the customer transition between touchpoints as "excellent" while 59% said customers' ability to transition between touchpoints as "fair" to "poor."
Know Your Metrics:

Executives are focused on key metrics that matter, and measurable metrics are key to tracking success, primarily focused on measuring revenue growth. 65% of companies said that they focus on measuring Web site traffic, 64% on overall revenue, followed by mobile (51%) and social traffic (46%).

Social is Evolving:

Many retailers have started implementing, but to do truly well in this channel, companies need to define their metrics to gauge success before starting on social channels. Social initiatives cited by respondents include Facebook (45%), Pinterest/Instagram (30%) and YouTube (29%).
Click here to download highlights from the report.
Wednesday Apr 17, 2013
This is the first in a series of guest posts from Don Springer, VP Product Development for Oracle Social and Pat Ma, Principal Product Marketing Director for CX and CRM on the value of leveraging social data across your enterprise.
Lately, we have been meeting with marketing, sales, services and IT executives at very large Financial Services, Consumer Products, Retail and Technology companies. They have all made significant progress in deploying social customer relationship management (Social CRM) capabilities, but are looking for more automated and powerful ways to socially enable their external customer facing functions. In essence, they want to do more with their Social Data. With enterprise data growth expected to continue at 40% through 2020, driven by consumer generated content, getting value from this data is becoming increasingly and strategically important.
In this post, we'll cover the basics of first implementing a Social CRM approach, and the value your enterprise specific social data. In a future blog post, we will cover more advanced "next" steps in how to leverage social data within your enterprise's Big Data Analytics, Business Intelligence and Customer Experience Management deployed applications and systems.
Below is a diagram that highlights a general process for leveraging Social Data as part of an overall Social CRM approach. Think of this as a process that tracks your social efforts across your customers' life-cycles, starting with listening and point-to-point engagement to more broadcast communications efforts in a repeatable and flexible fashion.
Social CRM Process


1. Listen. The enterprise wants to listen to what people (customers, prospects, and influencers) are saying about their brand on social media channels.

Your customers are talking about your brand on social media channels. They are posting, tweeting, commenting, sharing, complaining and liking your brand.
Through Social Listening, the enterprise should figure out what their constituents are saying en mass, analyze sentiment, hear what they like and don't like about your product, and know if they intend to purchase your product or not.
Your social listening approach needs to be accurate and filter out the irrelevant "noise", to get to pure customer signal for analytics and engagement.
2. Engagement (1-on-1) The enterprise wants to engage with relevant social signals to interact with their customers, and determine how those 1-on-1 engagements perform.

This can be done by asking your customers various questions, responding to their posts and comments, and creating engagement applications like contests and polls.
Your social engagement should be used to listen and respond to social posts. Social posts should be automatically categorized by your Listen engine and flow from multiple social networks into one "inbox" designed to make managing your community easy and efficient, within your appropriate business function (sales, marketing and support)

.
3. Content and Apps (within your Enterprise's Social Assets) The enterprise should leverage the lessons learned from your 1:1 engagements to scale what works within relevant content and apps you create, whether it's user-generated contests, polls, videos, or other interactive content.
4. Publish (message through your social channels' communities) The enterprise should continue to build on its learning on all your interactions with your fans and followers to publish and amplify relevant content to multiple social media channels.

Create great looking landing pages and publish to multiple social networks or embed on any website.
This should be done specifically within your various channels focused on marketing, sales, service, and commerce

.
5. Managed Workflows The enterprise should develop and deploy specific workflows so your assigned business functions (Sales, Marketing, Service and Commerce) are communicating the right message to the right customer at the right place and the right time.

Social media teams

are growing and becoming more global. Why take the risk of someone in your organization publishing off-brand information?
By using your listening engine to auto-tag customer signals, managed by function appropriate workflows, you can better control your points of communication (1:1, through content, apps and publishing) to improve ROI.
6. Analytics. The enterprise should create a culture that always analyzes your results and metrics to quickly capture lessons learned to establish a continuous improvement process.

This will enable you to show ROI on all your social media investments, pre, during & post-campaign across your owned & earned media to improve social performance.
This helps you optimize your efforts over time to get more lift and value from your resource and communications spend.
Makes Sense?
Once your enterprise has this Social CRM approach in place and functioning, you can take the broader "next" step to amplify your social value through integration into your other core applications, which we'll cover in a future post.
To whet your appetite, you can socially enable your enterprise by creating a 360o view of your enterprise customers (both content and profile) to support:
Business analytics across all forms of structured (customer transactional and behavioral data), semi-structured (enterprise text sources that capture your internal customer conversations via chat, email, call center, etc.), and Social CRM unstructured data for:

Big Data insight discovery – finding insights you did not know existed

Business Intelligence - developing dynamic, real-time dashboards, reports and alerts for rapid decision-making.

Customer Experience Management applications already deployed and in use by your enterprise's Customer Service, Sales and Service/Support functions for near real-time action (customer experience management).
Tuesday Apr 16, 2013
By Jeri Kelley - Commerce Product Strategy-Oracle on Apr 16, 2013
The Oracle Commerce team is spending the week in Lisbon bringing together EMEA partners and commerce leaders to share best practices and real-world commerce experiences. "Our partners deliver highly functional omni-channel customer experience platforms for the leading b2c and b2b businesses throughout the world, so they are vital to our customers' success" says Frank Lord, Vice President, EMEA, Oracle Commerce. "This meeting of our partners allows us to bring them together to interact with our product development team, customers, and even each other to ensure that they are best positioned to make our customers successful."
This EMEA Partner Conference, which is being held April 14th-17th at the Four Seasons in Lisbon, is dedicated to exploring insights from technology and system integration Partners delivering solutions to B2C and B2B companies in EMEA. Commerce leaders including Deutsche Telekom, Deli XL, Sonepar Netherlands will discuss the latest trends and share views about how to maximize the effectiveness of commerce channels: 


"The journey to e-Commerce for many companies can be a complex one," says Rene van Gelderen, Director IT and Program Management, Deli XL. "Mindcurv has been a strategic partner for Deli XL along this journey and made it a smooth one. Thanks to this partnership, Deli XL has the technical and strategic foundation to enter a new e-Commerce era with unparalleled capabilities in our market."
[
Read More
]
Thursday Apr 11, 2013
Transforming Service Centers Into Profit Centers
As customers demand improved service speed, efficiency and reliability, an organization's success has become increasingly dependent on optimizing the customer ownership experience. Those service organizations focused on providing easy, consistent, and relevant interactions across the customer lifecycle, including service and support delivery, are experiencing higher levels of customer acquisition and retention and are achieving better revenue and margin growth rates.
Don't miss this opportunity to learn how to transform to provide the next generation of service offerings. Register now for the webcast and download a complimentary copy of this informative research paper.
Tuesday Apr 09, 2013
Join Forbes contributor Bob Evans in conversation with BT Group, one of the world's largest telecom providers. Managing director Jean-Marc Frangos reveals how BT is leveraging cloud, mobile and social to innovate and provide an outstanding customer experience. It airs live today, April 9, at 11 Pacific / 2 Eastern. Learn more and register now.
Monday Apr 08, 2013
I brush the dust off the screen, hold my breath, flip the power switch, and a pause… the next moment will either reconnect me to an endless summer of misspent youth, or leave me continuing to seek some reattachment to a time now passed… "dah dah da da da DAH!" the sweet sound and the green welcoming glow of the Astro Wars screen - for a moment the World seems simple again.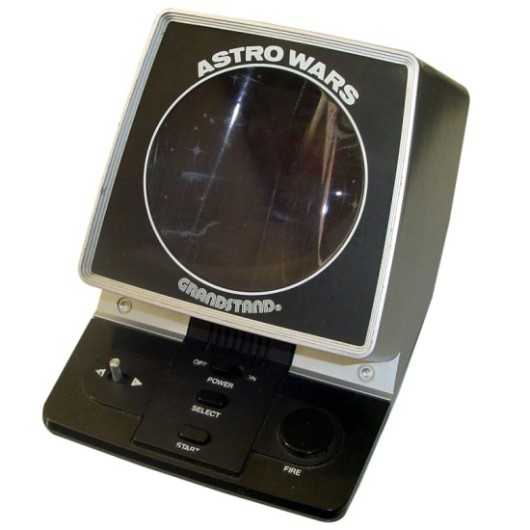 Long gone is the era of green screens, dot matrixes, tape recorder data, and simple shoot 'em up games. Replaced now with Retina displays, 3D printers, and mobile apps. In 15 years all of these things will be equally obsolete – which is half the time it took the last lot of stuff to become obsolete relics! Never fear, the geek force is with us, and will battle on even though we know that the gadget attachment won't last like it used to.
Our technology fix has become a bottomless pit of hungry consumption. Everything always needs more. More processing, more power, more capacity, more features… and faster too. In the world of IT organizations, to keep up with demand, means being in a constant buying cycle, much like consumers but on a larger scale of geekdom. More servers, more racks, more space, more cables, more memory, more applications...
However, as a student of the Kermit the frog academy, I learned early on that "more and more of them, is less and less of me" especially in a disruptive consumption environment. More things to fix, more things to manage, more things to backup, more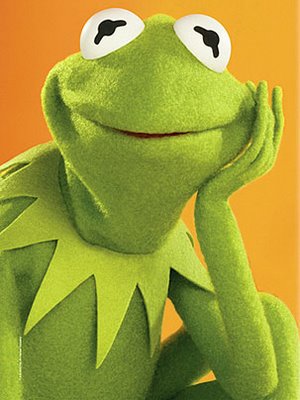 things to recover, more things to connect… Less time to innovate, less time to plan, less time to prepare, less time to enable, less time to scale…
The consumer-driven Customer Experience trends of Mobile, Data, Connectivity and sharing are driving more demand on IT than ever before. The social exposure, mandated governance, customer data security and Customer Experience strategies add to the burden of supporting deeper and more connected engagements from the business. More experiences to support means more technology investment is needed, resulting in even fewer resources to scale.
IT organizations must innovate not only to help the business differentiate, but also to enable themselves to scale resources to meet the increasing velocity of demand and change:
250+ Experiences

per second

200+ Terabytes

of customer data

40+ Billion

total API operations

2+ Billion end-user sessions
6+ Billion page hits
400 Million keyword searches
450 Million new incidents
1 Billion Outreach & Feedback emails sent
50 Million Social Monitor actions
Okay, so these numbers aren't representative of the types of metric thresholds that most businesses will need to meet today. But they are metrics drawn from one arm of the Oracle Cloud around Customer Service that must scale beyond these figures to support their customers' customers' scale of experience. Yet they do it with ease, as the Oracle Cloud was designed from the ground (the database and hardware) up (the applications) to work within world-class data centers and leading Cloud computing IT talent to handle massive loads and fluctuations.
Innovative decisions like moving the mission-critical business process such as customer engagements to the Cloud, enables IT organizations to leverage the real benefit of Cloud… innovation. Why? Because the parts of your business that are today focused on sustaining 24x7 operations for the customers experience can be the most taxing on your IT resources. Freeing up these savvy, dedicated, senior technical resources to prioritize innovative initiatives can take your business growth out of a "running to stand still" mode, into a differentiated leadership position, and at less cost.
Dipping a toe into the pool of the Cloud with non-mission critical or less resource intensive cloud migration initiatives can actually cause a higher IT resource tax without careful planning. Stop the factor of More becoming a fact of Less in your ability to execute. Discover how the Oracle SaaS applications within the Oracle Cloud can help balance the scales, with managed compliance, redundancy, security and elastic scalability.
About
The place to get informed about customer experience and how it impacts your success.


Stay Connected
Subscribe
Subscribe
to our RSS feed.
Categories
Archives