November 2nd: Join the Social Web Camp in Santa Clara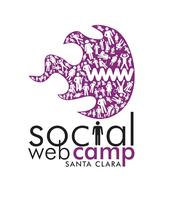 The W3C Social Web Incubator Group is organizing a free Bar Camp in the Santa Clara Sun Campus on November 2nd to foster a wide ranging discussion on the issues required to build the global Social Web.
Imagine a world where everybody could participate easily in a distributed yet secure social web. In such a world every individual will control their own information, and every business could enter into a conversation with customers, researchers, government agencies and partners as easily as they can now start a conversation with someone on Facebook. What is needed to go in the direction of The Internet of Subjects Manifesto? What existing technologies can we build on? What is missing? What could the W3C contribute? What could others do? To participate in the discussion and meet other people with similar interests, and push the discussion further visit the Santa Clara Social Web Camp wiki and
If you are looking for a reason to be in the Bay Area that week, then here are some other events you can combine with coming to the Bar Camp:
The W3C is meeting in Santa Clara for its Technical Plenary that week in Santa Clara.
The following day, the Internet Identity Workshop is taking place in Mountain View until the end of the week. Go there to push the discussion further by meeting up with the OpenId, OAuth, Liberty crowd, which are all technologies that can participate in the development of the Social Web.
You may also want to check out ApacheCon which is also taking place that week.
If you can't come to the west coast at all due to budget cuts, then not all is lost. :-) If you are on the East coast go and participate in the ISWC Building Semantic Web Applications for Government tutorial, and watch my video on The Social Web which I gave at the Free and Open Source Conference this summer. Think: if the government wants to play with Social Networks, it certainly cannot put all its citizens information on Facebook.