JavaOne Latin America 2011: Keynotes, Sessions, Hands-on Lab, Geek Bike Ride, etc.
After a very successful
JavaOne San Francisco
, the first JavaOne on the road for 2011 is heading to
Latin America
next week. There are 59 sessions delivered by several rock star speakers and with 60% sessions delivered by the local community. There are strategy, technical and community
keynotes
. The community keynote on Thursday will particularly be lot of fun with appearances from Java Champions, JUG leaders, jHome, and several others. Also check out the
Exhibitor Floor Plan
and don't forget to
Register
!
The complete
session schedule
gives an overview for the list of technical sessions and hands-on lab. There are several Java EE, GlassFish, and WebLogic sessions and are highlighted below:
Tuesday, Dec 6
Oracle WebLogic Server
XML-Free Programming: Java Server and Client Development without <>
Java EE Application in Production: Tips and Tricks to achieve zero downtime
Web Applications and Wicket Scala on GlassFish and Java EE 6
REST and Java best practices, issues and solutions for the Enterprise
Building a RESTful Web Application with JAX-RS and Ext JS 4
Wednesday, Dec 7
Oracle GlassFish Server in the Virtual World
JAX-RS 2.0: What's in JSR 339 ?
JSF 343: What's coming in Java Message Service 2.0 ?
The Great News of JSF 2.0!
Thursday, Dec 8
Servlet 3.1 Update
Develop, Deploy, and Monitor a Java EE 6 Application with Clustered GlassFish 3.1
Migrating from EJB/SOAP to REST with JAX-RS: The Case of the Central Bank of Brazil
GlassFish REST Administration Back End: An Insider look at a real REST Application
Scripting and Agile Java EE Applications with Jython
And this is Brazil so a fun element is important. There are the usual Caiprihinas, Churrascaria, late night social dinners, community engagement, and multiple other fun activities. Fabiane Nardon and SOUJava gang are also organizing a
Geek Bike Ride
on the Sunday (Dec 4th) before JavaOne. The 20k ride (
map
) starts at 7am and goes through the streets of Sao Paulo. This is an opportunity to meet some of the JavaOne speakers and attendees outside the conference. They've even designed a t-shirt and 32 geeks have signed up so far.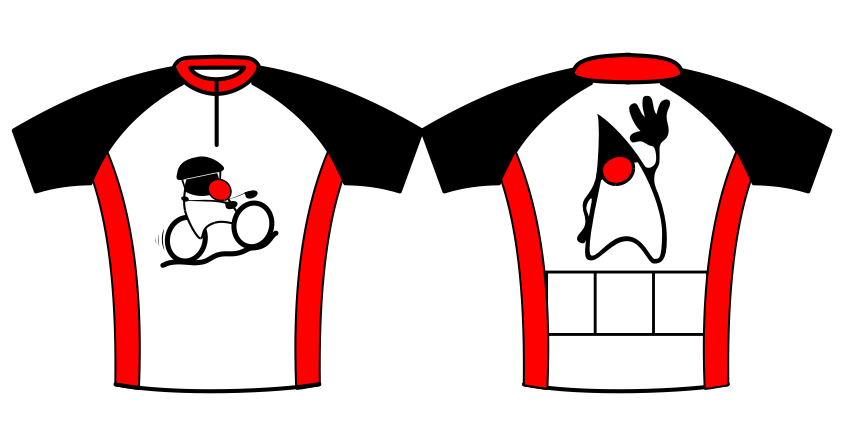 I'm glad my discussion with Fabiane during
FISL early this year
for arranging this bike ride is finally taking shape! I'm definitely looking forward to it and will be bringing nice fruity Odwalla bars for all the riders. Be there to ride with me and many others :-)
Stay updated by following
@oracledobrasil
and
@javaoneconf
.
I'll be there, will you ?
Don't wait and
register now
!
And in case you are interested in reading about the experience from last year ... it was lot of fun! Just check out a collage of pictures yourself ...
And the complete album at: