Measuring the Business
"Not everything that counts can be counted,

and not everything that can be counted counts"

read a sign hanging in Albert Einstein's office at Princeton.
Recently, this quotation has been on my mind quite a bit. &nbsp In the software world, it is challenging to measure the work our engineers do.
When it comes to bugs, customers can tell us how much as particular problem affects them. &nbsp This is translated into a "Severity" or "Priority".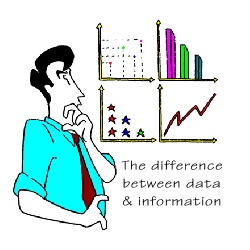 But when trying to assess the amount of pain & effort our engineers put into fixing bugs, what does one measure? &nbsp A simple low priority problem for a customer can turn out to be an intense engineering nightmare to resolve. &nbsp Conversely, the "Hot Sev 1" scenario might be a breeze to correct once the root cause is identified.
"How about Engineer Labour Time", I hear you suggest? &nbsp Hmmm....
Root cause analysis can eat up hours of engineer time, including commute time, meal time, smoking breaks, shower time, gardening time, as well as time in the office. &nbsp Analysis may be running like a background task in the mind... &nbsp during concalls, whilst reading email, even when working on other problems. &nbsp I even dreamed a fix once! &nbsp How does one measure all that? &nbsp Is it worth trying to measure?
Customer satisfaction is a key driver & motivator in our team. &nbsp Even putting valid measures around this can be interesting. &nbsp So, we chase the time it takes us to provide relief from a problem, as well as the time it takes to formalise a solution, as well as the time it takes to put the solution into all of the relevant product releases. &nbsp Relief, Patch, Product. &nbsp We are measuring "reactiveness". &nbsp Proactiveness.... &nbsp That's trickier...
My latest role at Sun is to help manage the business, using data... when it's useful data. &nbsp Of course, that's the "gotcha". &nbsp Figuring out what current data is really worth continuing to use... &nbsp and what data we need in the future to measure the things we believe are important.... &nbsp These are our constant challenges.