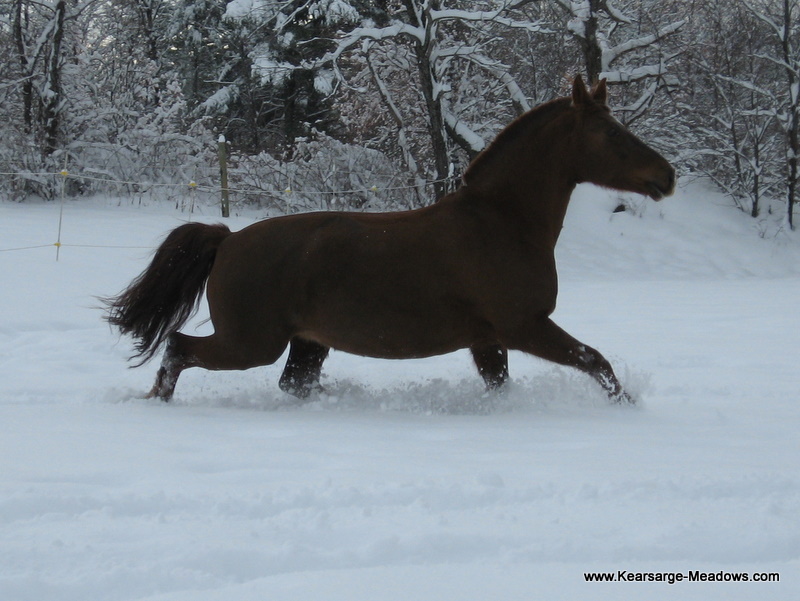 By the end of December, we had a record 54" of snow in New Hampshire! &nbsp Outrageous really! &nbsp And beautiful as well!
But this meant that what was supposed to be a quiet two weeks vacation from work turned into two weeks of plowing, shovelling, snowblowing, and doing all of the horse farm chores when our staff were simply unable to drive to the farm due to road conditions!
People have asked, "How do the horses like the snow?". &nbsp Great question.
Overall, I have to say, "The horses love it!" &nbsp When it's not -4 degrees Fahrenheit, which it was just last week, when the wind isn't whipping the snow into irregular drifts across the pastures and blowing away the afternoon hay, the horses really do make the most of the white stuff.
They roll. &nbsp They play. &nbsp They goof around.
Winter Wonderland has definitely come to New Hampshire!