The consumerisation of corporate communications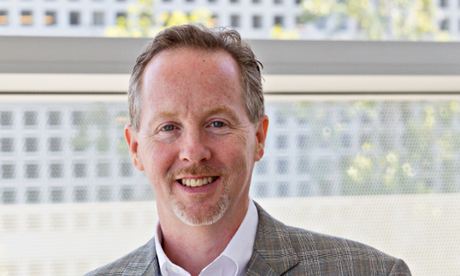 Just recently, a good article appeared on the Guardian Media Network which is a Q&A with Bob Evans, Oracle's Chief Communications Officer. Yes, OK, he's my boss - I hereby declare that interest up front.
You can read the full article here, but there were some great nuggets in it which underline Bob's sense of rapid and fundamental change in the Corporate Communications arena and the likely impact upon Oracle and other vendors and buyers.
For example, as Bob points out, "Not that long ago, in the buyer / seller equation, the power was tipped in the favour of the seller. Now it's firmly in the hands of the buyer." As you can imagine this completely changes the dynamics of doing business, and the way a company communicates - the impressions it leaves on its current and prospective customers - becomes of paramount importance.
So, from Oracle's point of view, in our communications through all of our channels, we need to be "constantly trying to ask: how would that affect readers[/listeners/viewers]? Why would they not care about it? Why would they care more about it?" as Bob puts it. In other words, we need to be storytellers. Oracle is fortunate to have in CEO Larry Ellison one of the finest storytellers around, in many people's opinion. He has given Bob the mission "to bring the fragmented voices within the company into a cohesive organisation that can tell the right stories at the right time to the right people in the right way."
Storytelling is maybe not the most intuitive step for a massive B2B technology company like Oracle to take - why, asks Bob, would the company want to do that? "It's because more and more non-tech people are getting involved in these decisions in terms of what to buy the chief human resources officer, or the chief marketing officer, or the head of sales, the head of business development." Because the business of these people is dependent on technology, they clearly feel the need to understand it. And Oracle, as Bob points out, "simultaneously has to communicate to the technological audiences we've always had but also to begin to be able to appeal to this new, non-technical business person. We can't do that using traditional means." This is the consumerisation of corporate communications that Bob believes is shaping the way that technology organisations communicate with their audiences.
One of the key aspects of this is the need for authenticity in communication. In Bob's words, "A lot of people go on Twitter to look for interesting stuff and those are the people we want to meet and talk to and you have to be very respectful of those people. We have to subordinate our self interest to what is important for our audience, otherwise it's just a colossal waste of time."
The article closes with some sage advice from Bob for a world where the buyer/seller dynamic is tipped towards the buyer: "companies need to recognise that and put the customer at the centre of their universe and everything they do; from how they develop products, how they design products, how they price them, how they sell them, how they market and support them, all of that.....[for] a brand building approach through content if you do something that's important to people you can succeed. If you don't, you won't."
The full article can be read on the Guardian's website: http://www.theguardian.com/media-network/media-network-blog/2014/apr/17/oracle-bob-evans-content-advertising-communications