I arrived in Denver last night for the first time in five years and travelled up to Broomfield. I am attending Sun's Data Management Ambassador's conference for the first time.
On the plane, I finished yesterday's Guardian Travel section. This is celebrating the opening of St. Pancras Euro\* Terminal, which reduces the train time to travel to a number of western european cities. I am expecting to visit Brussels more frequently over the next couple of months, so thier hints about Brussels should be useful, it's a shame that St. Pancras is two hours away from where I live.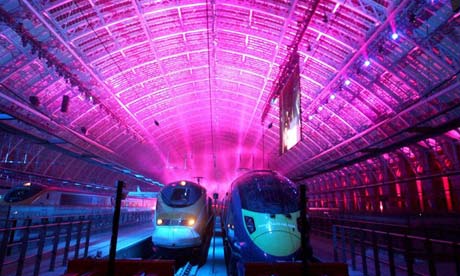 The Guardian's picture of the new St. Pancras.